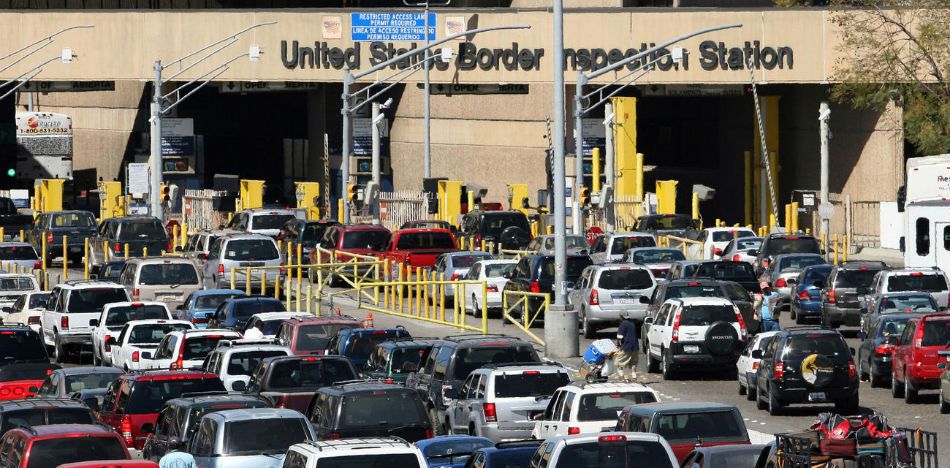 EspañolFollowing President Donald Trump's arrival to the White House, several US cities bordering Mexico registered significant losses in sales, as they depend to a large extent on consumers from Mexico.
McCallen and Mission, Texas have been the hardest hit. Price cuts and layoffs have been frequent, as well as shortened working hours for stores that have seen a massive dip in activity.
At one immigration control booth, a sign hangs over the entry point reading, "Have a good trip. Come back soon. Friends forever."
The banner is approximately one meter high and eight meters wide. Rigo Villareal, administrator of the entrance said the city put it up.
#Nacional: Piden a compradores mexicanos regresar pronto a Texas https://t.co/5HywCjGvEM pic.twitter.com/fWaP5vn2fe

— Periódico Zócalo (@PeriodicoZocalo) May 3, 2017
Tweet: Texans are asking Mexican buyers to come back soon.
Mexican buyers are very important to these and other cities in Texas, such as Rio Grande Valley, where authorities as well as local media paid Nielsen to study purchasing habits of Mexican consumers.
Nielsen found that frequent visitors averaged 48 trips in 2016, or nearly one visit per week, and that 36 percent of Mexican visitors to Rio Grande Valley purchased a vehicle.
Source: Zócalo