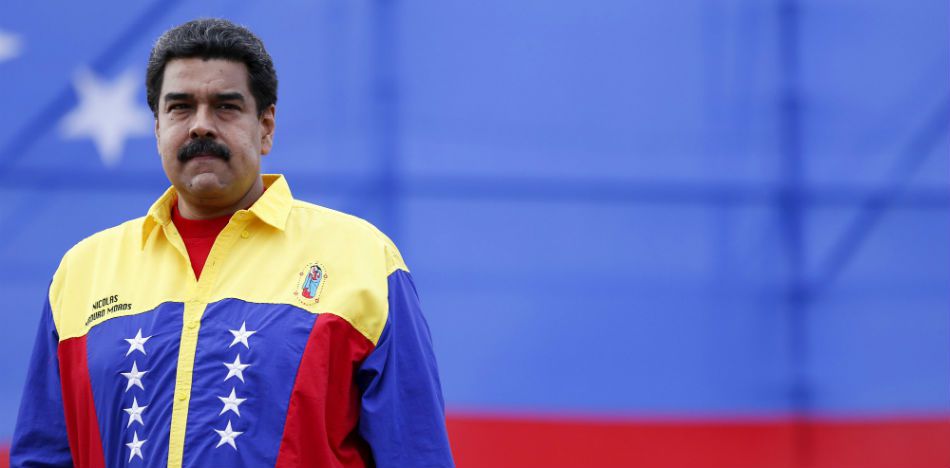 EspañolThe United States questioned an announcement Tuesday made by Venezuela President Nicolas Maduro regarding the formation of a new legislative body.
The National Constituent Assembly planned by Maduro is considered a "gross maneuver" aimed at avoiding elections in the country, which US official suggested could be used to issue sanctions against the regime.
Deputy Assistant Secretary of State for Western Hemisphere Affairs Michael Fitzpatrick said the freeze on assets owned by Venezuela Vice President Tareck El Aisammi is still being processed after he was declared a key member of the drug trade operating in Venezuela.
Fitzpatrick did not give an accurate number of how much of El Aisammi's assets are frozen, but he did mention that hundreds of millions of dollars have been seized in the US financial system, not only belonging to the Venezuelan vice president but also to his front man, Samark Lopez Bello.
Though he did not elaborate, Fitzpatrick, who made statements to the press via a teleconference, did say that Maduro's plan for a Constituent Assembly could lead to further sanctions:
"There are other examples of these types of measures that are possible, which I can not announce at this time, but we will be talking with other countries in the region about the application of coordinated sanctions to the extent in which they are possible."
Donald Trump's government administration also warned:
"The actions that were taken yesterday could well give us new reasons to consider additional individual sanctions under the Venezuelan Freedom and Democratic Protection Act."
This announcement from the State Department came in response to Maduro's announcement on Monday night about a National Constituent Assembly that would stabilize Venezuela as well as defend the Bolivarian "revolution" against what he called a "coup."
US officials are calling it a setback.
"Nicolás Maduro announced that he would choose people from different unions and community organizations. On the basis of the initial indications, this does not seem to be a genuine attempt to achieve national reconciliation, which is what Venezuela needs at this moment, but to advance a selection of people chosen by hand to participate in this Constitutional Assembly."
Source: El Nuevo Herald