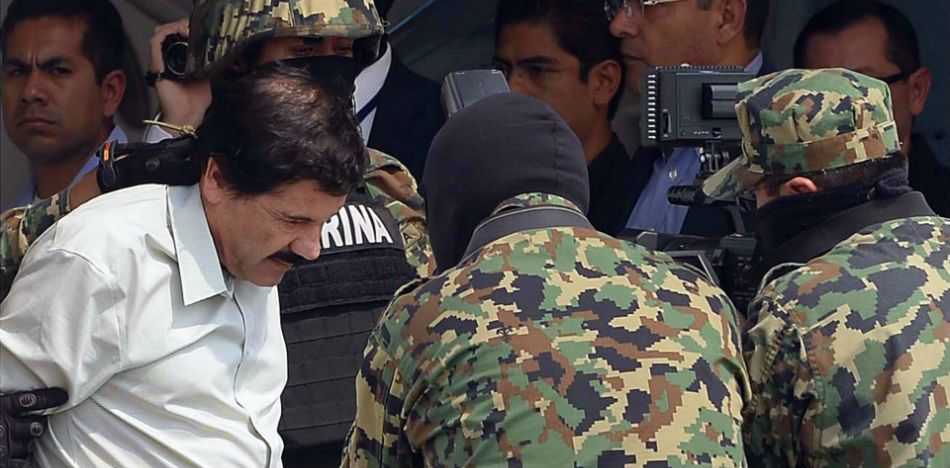 The ex-leader of the Sinaloa Cartel, Joaquín "El Chapo" Guzmán, did not use the financial system, so thus far, no financial resources have been recovered, Mexican Attorney General Raúl Cervantes Andrade said Wednesday.
"To date US authorities have not found anything pertaining to the assets of el Chapo. We have realized that he did not use the financial system because we have not found any assets; they have not been able to find a single dollar," the official said.
Cervantes Andrade said that in preliminary investigations, Mexican authorities have found few "Chapo" assets: "we have found very few assets", he added, adding: "The United States has not found anything, as el Chapo did not use the financial system; although we were always looking for assets to seize, we are aware that he was wary of using such systems."
The head of the PGR indicated that these drug cartels use "transnational criminal methods of organized crime and corruption" and therefore it is important that they work together with the US and Colombian authorities.
When asked if the Treasury Department has found assets, Cervantes Andrade said, "No, we have not found anything to this day."
"They have not found anything; neither foreign investigations nor ours…As he is careful to cover his tracks, the investigation is not so simple. There are others who do use it," Said Cervantes Andrade.
Guzman was the longtime head of the notoriously ruthless and violent Sinaloa Cartel, and was frequently deemed the biggest drug trafficker in the world, after muscling in on a key rival, the Gulf Cartel.
As famous for his brazen prison escapes as his drug enterprises, Guzman masterminded three spectacular escapes from Mexican prisons, and was finally extradited to the United States in January 2017, where his is awaiting trial.
The Sinaloa Cartel is now locked in a bloody battle with the equally notorious Los Zetas cartel, for control of lucrative trafficking routes.
Source: Excelsior