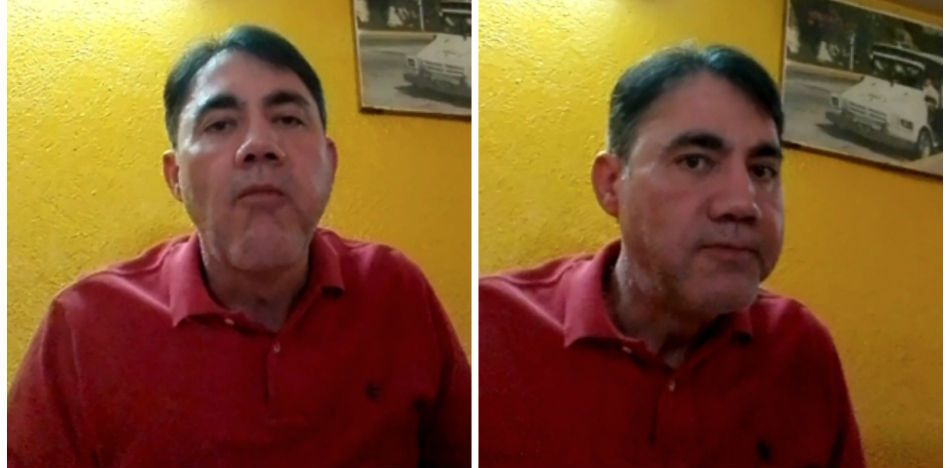 EspañolThe new leader of the Sinaloa Drug Cartel was detained this week, authorities said.
Mexico's Attorney General's Office reported early Tuesday that Damaso Lopez Nuñez, better known as "El Licenciado," which means "The Graduate" in English, was arrested. He is presumed to be the new Sinaloa Cartel leader, which was formerly led by Joaquin "El Chapo" Guzman.
La primera imagen de la detención de Dámaso López, alias "El Licenciado". #DespiertaConLoret @NTelevisa_com pic.twitter.com/eGHiMmOyED

— Carlos Loret de Mola (@CarlosLoret) May 2, 2017
Tweet: First image of Damaso Lopez's, best known as "The Graduate," arrested.
Mexican authorities said three simultaneous searches were carried out in Mexico City that led to the drug trafficker's capture. During the operation, only one shot was fired. Authorities confirmed his capture over Twitter.
Currently, there is not much information about the detainee available. Only one photo was taken from a video obtained by Mexican intelligence officials.
Damaso Lopez Nuñez is reportedly responsible for "El Chapo" Guzman's first escape in 2001 from the Puente Grande prison.
Elementos de @SEDENAmx y @PGR_AIC logran asegurar a Damaso "N", presunto líder de organización criminal. #EnBreve conferencia.

— FGR México (@FGRMexico) May 2, 2017
After El Chapo's capture in February 2014, the Navy asked him who would be the new leader of the Sinaloa Cartel, to which he replied that it would be Damaso, his partner. However, it never happened, as El Chapo a continued to lead the criminal organization's operations.
Recently, Lopez Nuñez, with the help of his son, made an alliance with another powerful Mexican cartel, Jalisco Nueva Generación (called "New Generation" in English). The two of them turned on El Chapo's children to start a new drug war. According to Mexican security agencies, Damaso, who identified himself as the new head of the Sinaloa Cartel, was winning.
Source: Noticieros Televisa