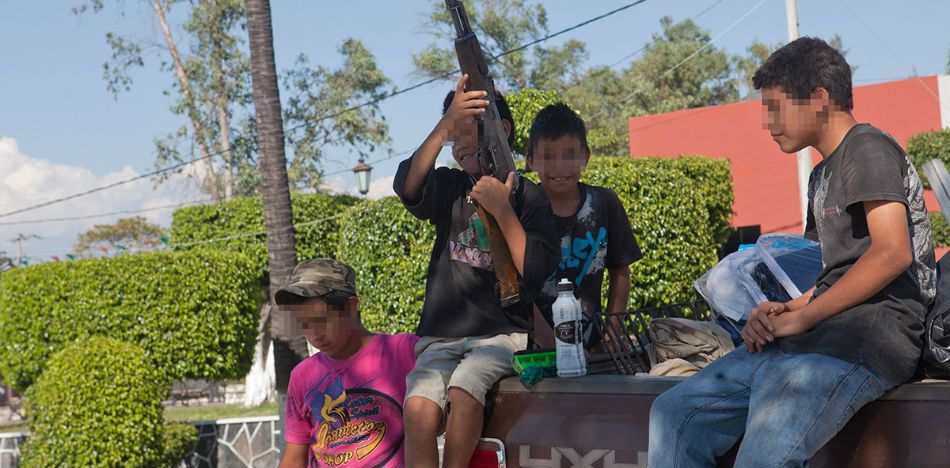 EspañolAround 30,000 children and teenagers participate in organized crime in Mexico, a new study found.
The Inter-American Commission on Human Rights released a report in which it claimed at least 30,000 Mexicans under the age of 18 carry out extortion and piracy, as well as drug and human trafficking.
More than 30,000 children have also been made orphans due to Mexico's illegal and violent activities.
"The presence of criminal organizations exacerbates the environment of violence in the communities most affected by their actions," the report said, "which has negative impacts on the validity and protection of the human rights of individuals."
The report said minors are integrated into criminal organizations as early as 10 or 11 years old, working with older drug traffickers, arms dealers, human trafficking groups and assisting with assaults and kidnapping.
When minors turn 12, they are often used to guard security houses, ensuring no one escapes, and older children can even engage in more violent acts such as kidnapping and murder. Nearly all minors carry firearms.
Children are integrated into nearly every aspect of the drug trade, the report found, starting as security guards before handling drug deliveries and transfers. By 16, some have been hired as hitmen, while girls are assigned to packaging.
According to the report, the invitation to become part of organized crime in Mexico increases with age, and the tendency is greater among men (13 percent) than among women (7 percent). Children who don't regularly attend school are a higher target, at 22 percent.
The states where children are most involved in illegal activities are Chihuahua, Baja California, Quintana Roo and Durango.
Source: Milenio