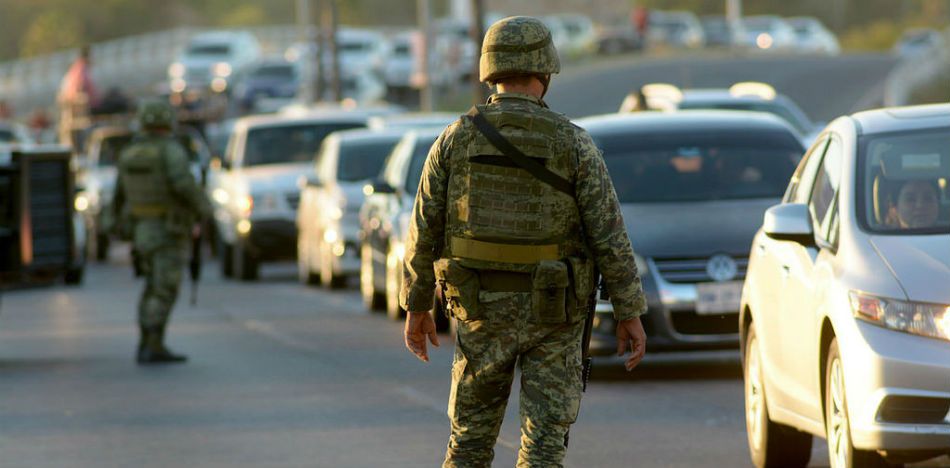 Eight members of the Mexican Army were sentenced to 26 years in prison after they were found guilty by the First Military Court of collaborating with the Los Zetas cartel.
Among those sentenced are: lieutenants Edgar Valencia Cardenas and Carlos Miguel Gallardo Ibarra, soldier Omar Alejandro Martínez, lieutenants Marcos Augusto Perez and Javier Rodriguez Aburto, as well as Corporal Pedro Montes Vazquez; who were tried for collaborating with the murderous cartel.
Those sentenced were part of the 69th Infantry Battalion based in Saltillo, Coahuila, and were arrested in 2011. Their defense attorney stated that his clients were tortured by their military comrades into confessing to their collaboration with the aforementioned cartel. The court has given them five days to challenge the sentence.
In addition to serving time in prison, the convicted officers will also have to pay a fine of 15,000 Mexican pesos (USD $ 750) and will be held in the Federal Criminal Court of Villa Aldama, in the state of Veracruz. Currently, seven more soldiers are waiting to be tried for the same charges as their eight fellow colleagues.
Seven people killed in clashes with the army
While this happened in Veracruz, in Chihuahua seven people were killed in a clash with soldiers in a village called La Grulla. "The official report states that at 12 noon yesterday, Saturday, April 29th, 15 soldiers who were on board two vehicles heading towards the Arroyo Amplio community, when the aggressors opened fire on them with high-powered weapons, so they repelled the aggression," said the prosecution in a statement.
"After the ambush, five men died within a radius of 100 yards of a stony area by a stream, in the shadow of a cliff; another body was found away from the group, and another several kilometers from the point of the first encounter. Each of the individuals killed was wearing bulletproof vests, and along their bodies contained visible bullet wounds. By their sides were found the long weapons they carried," added the official document.
The people who lost their lives in the confrontation were men between the ages of 24 and 30. After the violent encounter, the authorities seized three .223 long caliber guns, as well as a 9mm caliber short weapon, and a long 7.68×39 caliber weapon, among other weapons.
Sources: Sin Embargo, Animal Político