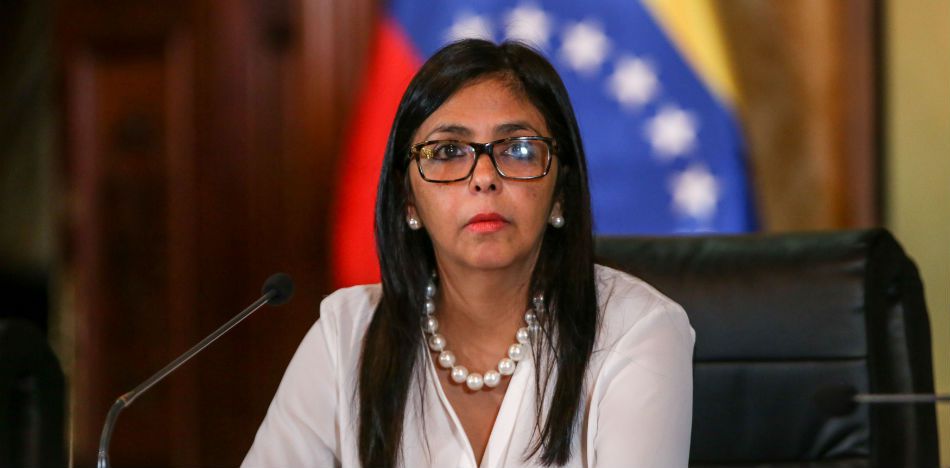 EspañolVenezuela Foreign Minister Delcy Rodriguez lashed out against Mexico Thursday, April 27 for the position it took in the Organization of American States regarding the crisis in Venezuela.
She suggested that the Mexican government had received "some payment" for attacking President Nicolas Maduro's regime in the form of the United States' preservation of the North American Free Trade Agreement.
From the headquarters of the Foreign Relations Secretariat in Caracas, Rodriguez hinted that Mexico had changed its rhetoric to appeal to Washington's interests against the Venezuelan "revolution." In turn, they received benefits from the Trump administration in the form of preserving NAFTA.
"What has happened in the OAS?" She said. "The world began the day with news that the United States resumes NAFTA with Mexico and Canada. Are they paying back Mexico for doing something?"
Rodriguez also added: "Interesting, right? How curious! Some governments give in. They will not be pardoned in our people's soul. They'll pay for it!"

Before issuing the statements, Rodriguez lamented the position of other foreign ministers in the OAS.
"I am happy that when I open my eyes every morning I do not have to call Washington to be told what to do. I just have to call my boss, Nicolás Maduro Moros, and I always see the direction that the people of Venezuela choose as well as in my conscience and heart."
She made the comments after the foreign ministers in the OAS agreed, by majority vote, to hold a meeting to discuss the situation in Venezuela. One of the countries most encouraging the initiative was Mexico.
Source: El Universal