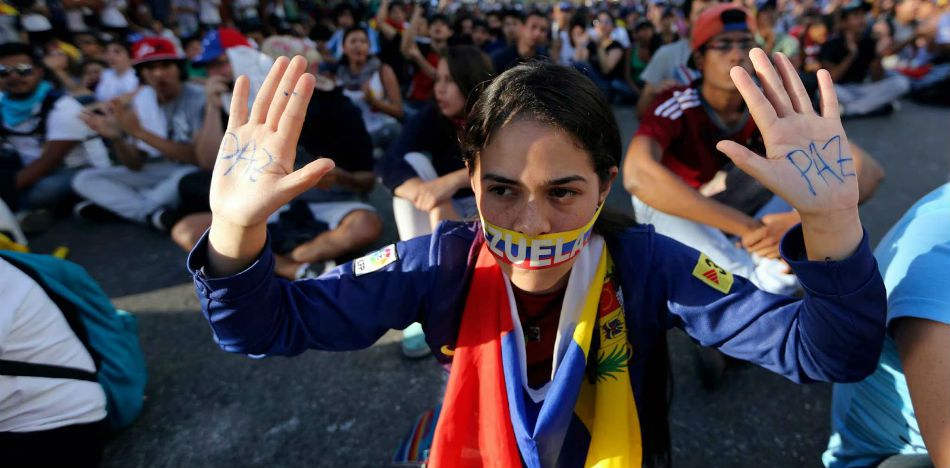 On Thursday, the Organization of American States (OAS) published its annual report, which details that Venezuela and Cuba remain on the "black list" of the Inter-American Commission on Human Rights (IACHR), an autonomous body of the continental entity.
As for Venezuela, which has remained on the list since 2002, the IACHR denounces that "structural situations that affect human rights persist" and that the situation of citizen security in relation to the right to life and personal safety is getting worse, along with "a deterioration of the rule of law and democratic institutions."
The IACHR also warns about the vulnerability of freedom of expression in Venezuela, as well as denouncing the arbitrary detention and imprisonment of opposition members and citizens in general who "make their dissent public."
The situation in Venezuela has intensified since the beginning of April, as there have been ongoing protests against the Maduro regime. So far, there have been 29 deaths, more than 500 injured, and more than 1,000 arrests.
Regarding Cuba, the report details the high levels of repression, as well as excessive restriction on protests as well as dismissals and threats to government employees if they manifest any opposition to the policies implemented by the ruling party.
They also mention that the island remains on the list for "persistent restrictions on political rights, freedom of association, freedom of expression and dissemination of thought, lack of independence of the judiciary and restrictions on freedom of movement," which the report stresses, "continue to systematically limit the human rights of the inhabitants" of Cuba.
They also add that "there is an increase in severe repression and restrictions on human rights defenders and dissidents, as well as discrimination and violence against LGBTI persons (lesbians, gays, transgenders, bisexuals and intersexuals) and the exclusion of the black population, which is underrepresented in senior positions in the state."
This year highlights the entry of the Dominican Republic to the so-called "black list" due to the "predominant structural racial discrimination against people who have Haitian descent or are perceived as such," states the document.
"The arbitrary deprivation of nationality and the lack of recognition of the legal personality of Dominican people of Haitian descent have placed them at a disadvantage in the exercise of some of their human rights, as well as in a situation of extreme vulnerability to be victims of violations of other human rights," the report said.
Source: Cubanet