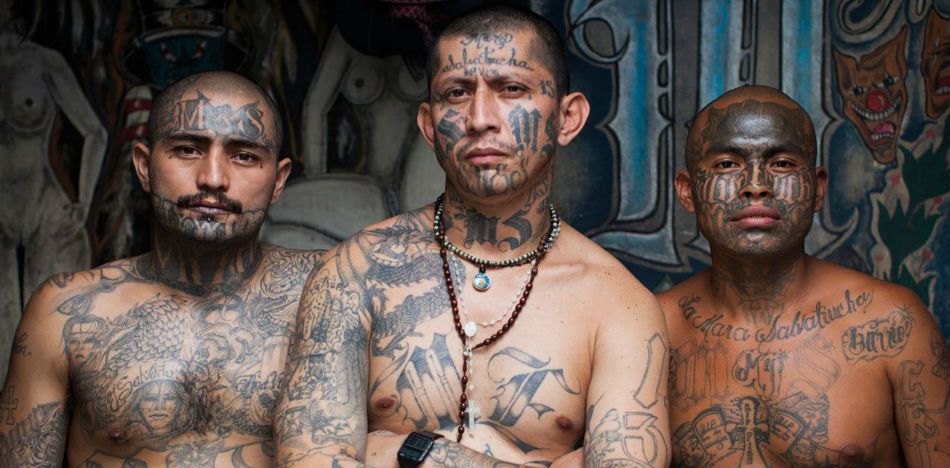 US President Donald Trump and Attorney General Jeff Sessions met Tuesday morning to discuss the notoriously violent Salvadorean gang MS-13.
Donald Trump signed an executive order shortly after taking office in which he asked the Justice Department to convene a working group to go after transnational criminal organizations like MS-13, whose formal name is Mara Salvatrucha. They have been based mainly in El Salvador since 1990 when there was a wave of deportations from the United States, and many in the criminal hierarchy set up shop in the troubled Central American nation.
The US president blamed President Barack Obama's open border policies for the spread of Mara Salvatrucha in the United States: "The Obama administration's weak illegal immigration policies allowed for the formation of harmful gangs like MS-13 in cities across the United States, but we're eliminating them quickly!" Said Donald Trump via his Twitter account.
Attorney General Sessions echoed President Trump's rhetoric at the opening of a meeting on organized crime:
"Due to an open border and years of lax immigration enforcement MS-13 has been sending recruiters and members to regenerate gangs that had previously been decimated. They are not content to simply ruin the lives of the recruited adults, but they also infiltrate our secondary schools, our middle schools, and even our elementary schools."
According to Sessions in the United States there are approximately 10,000 members of MS-13 spread across 40 states, while in El Salvador there are an estimated 30,000.
Sessions said the United States will defeat Mara Salvatrucha by increasing border security as well as enforcing immigration law:
"If you're a gang member, we'll find you. We will devastate their networks," said the attorney general who also indicated that this work will be similar to the one that the federal government has implemented in the past to "end the Mafia and the Colombian cartels."
For his part, National Security Secretary John Kelly also referred to the issue through an editorial for the Boston Globe: "There is no better argument for establishing secure borders than transnational criminal organizations, and since being sworn in as secretary, in three months, we have increased our efforts to actively secure our borders and enforce our immigration laws," Kelly said.
Source: The Daily Caller