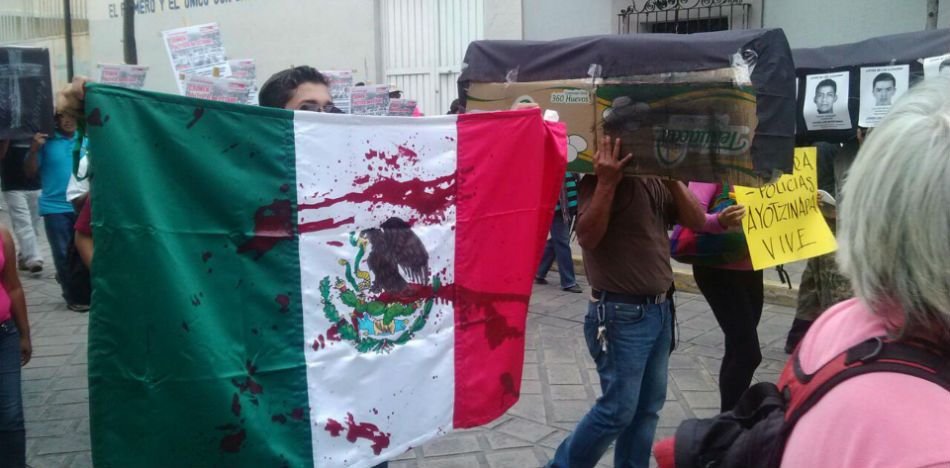 EspañolManipulation of crime rates, especially homicide, in Mexico has become a major problem for officials trying to address the country's violence problem, a new report shows.
Poor classification and underreporting have proven to be obstacles for both authorities trying to get a hold on the reality of the situation and create public policies.
A report, titled, "Every Victim Counts: Toward a Criminal Information System" and developed by México Evalúa revealed existing procedural gaps in the process, from the filing of a complaint through to the counting of statistics in the prosecutor's office and National Public Security System.
Such shortcomings allow for a decrease in death statistics, which is sometimes done deliberately.
The analysis was conducted over the last 20 years of crime registration. As of January 2008 — one year after the start of the "war against drug trafficking" implemented by former President Felipe Calderón — a substantial and sustained increase in the rate of intentional homicides reached its peak in May 2011: 1.86 homicides per 100,000 inhabitants.
"Subsequently, from the end of 2012 to the beginning of 2015, there is a substantial decline, reaching a level of 1.05 homicides in February 2015. Finally, as of March 2015, there was a further increase in the number of homicides for every 100 thousand inhabitants, arriving at a rate of 1.59 homicides in August 2016," the report said.
It also said the manipulation of statistics can take place in any of three instances.
The first is during the sub-registration process during which a complaint is filed. Often, officials will attempt to prevent the complaint from being filed.
A second occurs during the classification of the crime, as it is subject to scrutiny by an official. Not all mistakes in this step are deliberate, Mexico Evalua said, but rather result due to a lack of staff training or false statements.
The third instance occurs when the complaints are transferred into statistic databases, such as at those in prosecutors' offices used for writing up reports for the National Public Security System.
The states of Nayarit, Mexico, Coahuila, Puebla, Quintana Roo, Tlaxcala, Tabasco, Veracruz and San Luis Potosi all demonstrated this pattern of behavior, the report found. Four of those states will have elections on June 4.
"Manipulation tends to become more visible or probable in periods prior to elections," said Jonathan Furzsyfer, author of the report. "However, there were very modest results; that is, the effect is small. It is not a practice that in itself is born from electoral contests,"
Source: El Universal