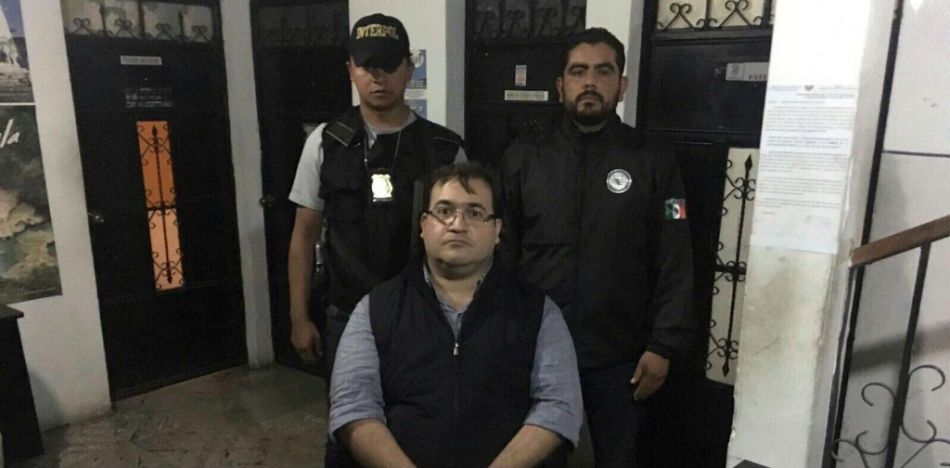 EspañolFormer Mexican governor Javier Duarte arrested in Guatemala: After more than six months of eluding authorities, Ex-Governor of Veracuz, Mexico Javier Duarte was arrested this weekend in Panajachel, Guatemala.
Duarte is accused of stealing millions of dollars of public funds while in office that would have otherwise been used for public institutions such as schools and hospitals.
He was found in a small hotel in the tourist town of Panajachel fours hours from Guatemala's capital, and reportedly submitted to arrest without any trouble.
Mexico has 60 days to submit a formal request for extradition against Javier Duarte through diplomatic channels. In the mean time, the Mexico Attorney General's Office is investigating a network of Duarte's accomplices, who allegedly helped him hide.
When the request for extradition is submitted, the Guatemalan court will summon Duarte to a hearing and from that moment onward he will begin his defense.
Once the court issues the extradition order, it will forward the case to Guatemala's Ministry of Foreign Affairs.
Duarte's wife, Karime Macías, does not have a warrant out for her arrest, and no member of Duarte's family is under investigation either, one Mexican official said.
Elías Beltran stated that two people provided Javier Duarte with the logistics for taking refuge in Guatemala. The two accomplices have already been identified by Mexican authorities thanks to their tracking of information exchanged with Duarte.
Source: Noticieros Televisa