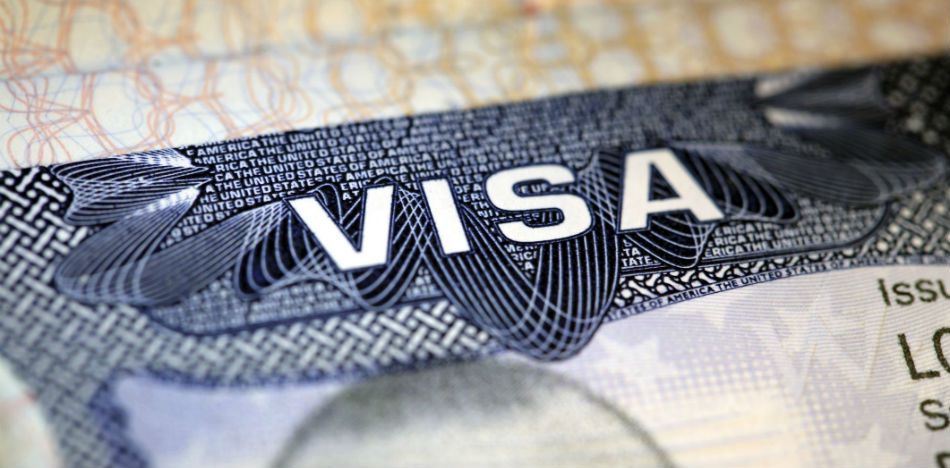 EspañolEvery day nearly 3,000 Mexicans visit the country's US Embassy to process their visas, but a lack of time and ability to speak English forces them to turn to unregulated, private services often involved in fraud.
Between January and June 2016, US authorities found 6,000 cases in which people had resorted to going outside of the embassy's services and were forced to pay twice the normal cost while filling out expensive applications.
Victims of the scam don't realize the service is free when done through the official channels, US Embassy Regional Coordinator for Fraud Prevention Donald Locke said.
According to Locke, fraudulent services are provided by agencies or individuals that "give advice that is not true and promise to have contacts at the embassy or consulates" to ensure the approval of the visa.
In 2016, the fraud generated as much as US $1 million.
According to the US Embassy in Mexico, it's a "concerning" issue, as people unfamiliar with procedures are charged daily while dealing with false documents. Instead of helping those interested in obtaining their visas, they are penalized financially — sometimes for life.
Locke said it isn't necessary to present documents for verification, but many people decide to show university degrees, bank vouchers, house deeds and even vouchers for unsolicited car purchases, all of which they are at risk of losing.
"Every day during interviews, we detect fake documents," one official said. "There is not a high season for this, every day between 1,500 and 2,000 people come to the embassy — in addition to all consulates — thousands of people come every day, and every day we detect fraud."
Those who appeal to external services and don't obtain their visa approval, don't speak out against people involved in the fraud, as their private information could be at risk.
"It doesn't matter if they have a uniform with the American flag," Locke said. "They have no link with us. We do not give certifications. The only entity that is connected to us or with the nine consulates located in Mexico is the CAS."
He recommended that people who do not speak the English language request help from someone they trust.
To apply for a US visa in Mexico, you have to go to the website of Mexico's United States Embassy, fill out a form, pay the cost of the visa and make an appointment. Then, go to the US Embassy or Consulate for fingerprinting and pictures, go to an interview and, once the visa is approved, visit the office again to pick up the passport.
Source: El Economista