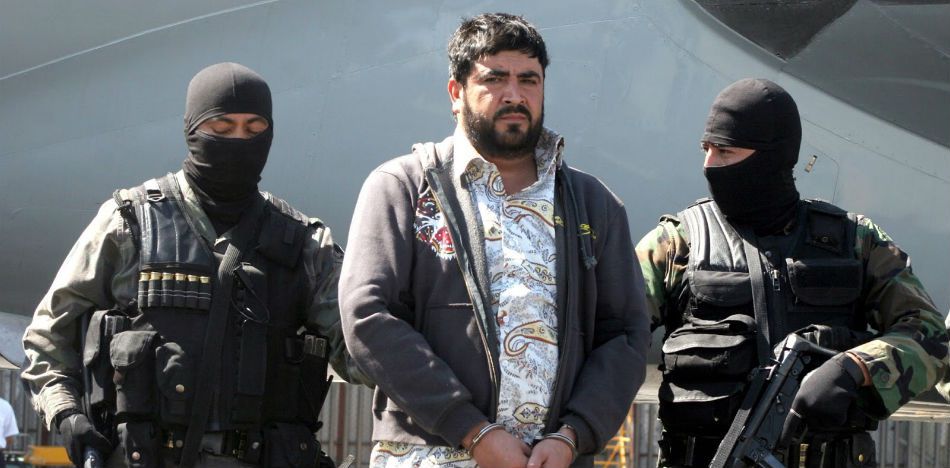 Alfredo Beltran Leyva, best known as "El Mochomo", one of the leaders and founders of Mexico's Beltrán Leyva cartel, was sentenced to life imprisonment and must pay a fine worth USD $529 million in United States court.
Beltran Leyva was captured on January 21st, 2008 by special forces of the Mexican Army and on August 24th, 2012 was charged with the distribution of cocaine and methamphetamine to the United States.
He was extradited on November 15th, 2014 to the United States, and was convicted on February 23th, 2016 by Judge Richard J. Leon of the District of Columbia, who on Wednesday issued the sentence.
During Wednesday's hearing, Assistant Attorney General Kenneth A. Blanco of the Criminal Division of the Department of Justice said that Beltran Leyva spent more than a decade importing tons of cocaine and methamphetamine to the United States.
"Through close cooperation with our foreign counterparts, the United States brought this international drug trafficker to justice, significantly interrupted the flow of narcotics into the United States and stopped the tide of destruction caused by this violent cartel," the prosecutor said
The drug trafficker acknowledged that both he and his organization obtained drugs from South American suppliers and that their cartel coordinated the transportation of illegal substances to Mexico by air, land, and sea.
When the drugs arrived to Mexico, the Beltran Leyva cartel transported them to key areas, which included Culiacan and Sinaloa, which were also pivotal financial hubs for the multi-million dollar business.
In the ruling, US authorities showed that the cartel used weapons and committed acts of violence, including murders, kidnappings, torture, and collected drug debts in order to finance the importation of illicit substances.
Mexico has waged a longstanding battle with cartels, which has unleashed a wave of violence, particularly on the country's Pacific Coast.
Source: Milenio