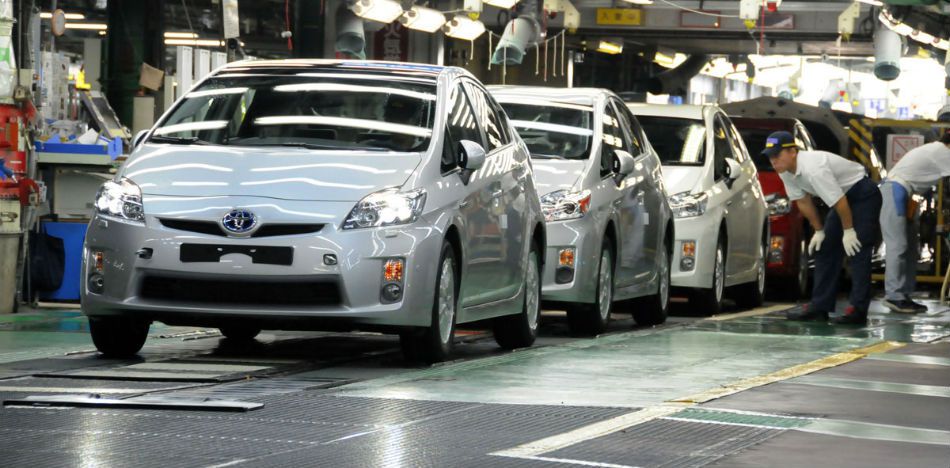 Automobile manufacturers remain unaffected by the trade policies pursued by US President Donald Trump, according to business experts, diplomats, and analysts.
Toyota vice president Nobuzo Jun Umemura said that the plant that will be built in Mexico to manufacture its Corolla model vehicles was conceived 10 years ago, so neither its location nor projection will be changed due to the policies implemented by the US president.
He also said that an automobile industrial plant lasts at least 30 years and that this new Toyota operation in Mexico has projected to produce 200,000 units a year beginning in July 2019 which will create 1,500 jobs. On the other hand, this new plant will take 20 new suppliers to Mexico, which will in turn create around 10,000 more jobs.
"This is going to be beyond the US administration," Umemura said, referring to Toyota's long-term investment plans. The construction of the plant already began in November 2016 and was ratified last January. The planned investment is around USD $1 billion, meanwhile the investment in the United States will be USD $10 billion over the next five years.
Japan's ambassador to Mexico, Akira Yamada, believes that the renegotiation of the North American Free Trade Agreement (NAFTA) will be a win-win for Mexico, the United States, and Canada.
"Mexico's strengths and productive advantages will not change regardless of what happens in the United States," said the diplomat.
Meanwhile, Jaime Serra Puche, president of SAI Consultores, stated that in the automobile industry, manufacturers make their auto parts orders four years in advance, so during the government of President Donald Trump, suppliers would not suffer major modifications.
Toyota has invested USD $21.9 billion in the United States, where it has ten production plants, 1,500 dealership,s and 136,000 jobs.
Businessmen, diplomats, and experts agreed on their opinions at an event organized by the Oxford Business Group, which took place in Mexico City. There, they expressed the importance of integration and commercial and productive coordination that must exist between Mexico and the United States.
Source: El Economista