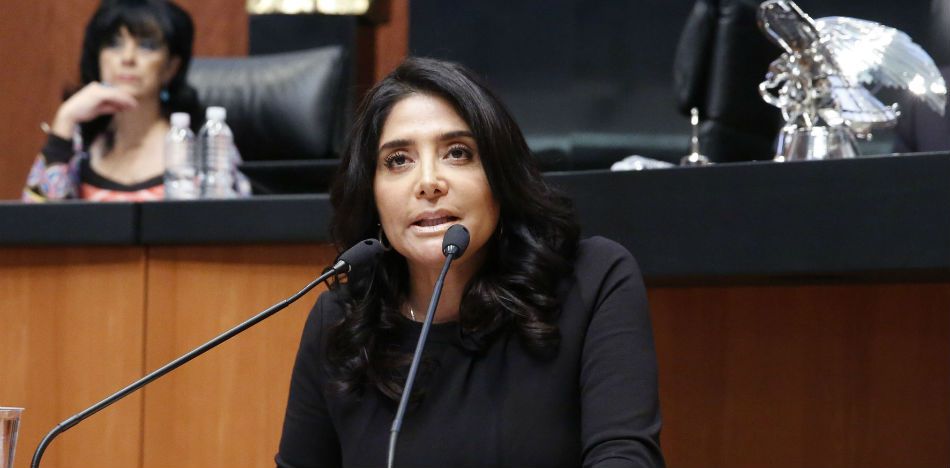 EspañolAlejandra Barrales, president of the Party of the Democratic Revolution (PRD) had not declared to the treasury the purchase of the apartment valued at USD $990,000 in Miami, until the news network Univisión discovered it and made it public.
Barrales had not made the acquisition of this property public until last March 17th through a clarification letter sent two organizations in Mexico after Univision News not only investigated the facts of the case, but also interviewed her.
The political leader has been known for her history as a union leader, and for her important role within the Mexican left. However, her role as an entrepreneur was unknown until she bought the aforementioned home in 2015 with a USD $693,000 down payment over a seven month period.
"The down payment was made in several payments. They all come from my savings account, from my personal account," Barrales told Univisión to whom she denied that she had concealed the information from the voters. However, four days later she stated that "in recent days it has been brought to my attention that there is inaccuracy about the information."
No hace falta hacer una investigación sobre mi patrimonio, basta con revisar la documentación pública.

— Alejandra Barrales (@Ale_BarralesM) March 21, 2017
According to official Miami-Dade County documents, Barrales completed paying for the apartment with a USD $332,000 payment through Eastern National Bank.
Although Barrales said that the purchase was made with her salary in the Mexican Senate, in addition to the sale of a house, when she made the purchase in 2015, she was not a senator until 2016, when she assumed the presidency of her political party.
Adquirí el departamento mediante una hipoteca a pagar en 30 años, me restan 28 años para pagarlo por lo que aún no es de mi propiedad.

— Alejandra Barrales (@Ale_BarralesM) March 21, 2017
The apartment has two bedrooms, three bathrooms and is located in a luxurious building north of the city of Miami where it has an oceanfront view, as well as a private dock. The purchase was carried out by the company Maxba Development Inc that was created a week before making the transaction of purchase. Barrales appears as the company's president and only shareholder.
Source: Sin Embargo