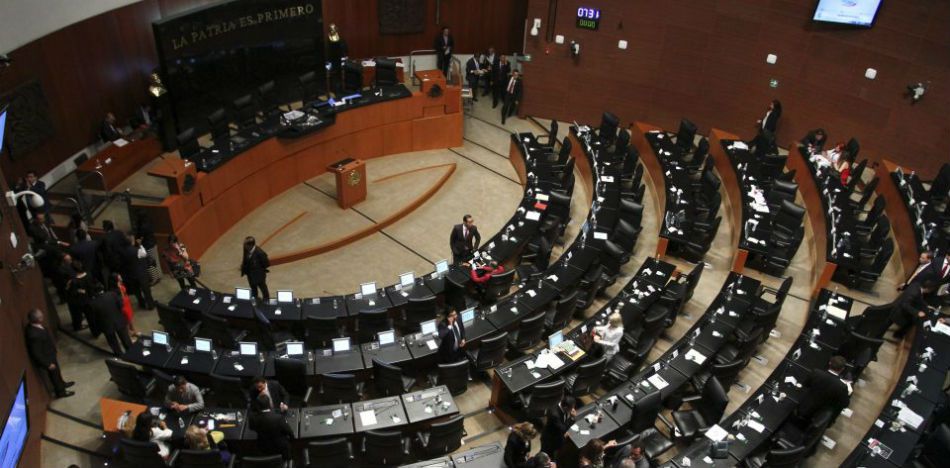 EspañolIn order to apply for a position in Mexico's anti-corruption prosecutor's office, an essay must be submitted to the Senate. Two candidates in the running for that job have been disqualified after it was discovered they plagiarized their essays.
They had to describe how they would confront irregular practices in the government and why they should be chosen for that position within the federal Mexican government. However, senators from the Justice and Anticorruption Commissions as well as the Citizen Participation party found that some paragraphs presented by Braulio Robles Zuñiga and Angelica Palacios Zarate were virtually identical.
Officials did not reveal whether the candidates copied one another or plagiarized another source.
"The Technical Secretary of the Justice Commission sent us a report on an unfortunate situation found in the essays presented by both candidates that are scheduled for today and this has to do with a very specific similarity in terms of the writing of both essays," said Senator Pilar Ortega, President of the Justice Commission.
Officials attempted to speak with Robles after discovering the problem, but he said he preferred to be absent at his scheduled appearance before senators on Thursday. Palacios, however, accepted her right to a hearing, where she plans to explain the irregularities in the essay.
"Given the characteristics of this process, which is to find whoever heads the Anti-Corruption Prosecutor's Office, it would be inadmissible for these people to continue in the process," said the PAN senator.
Braulio Robles Zuñiga has a Bachelor's degree in Law and holds a doctorate in criminal law. He worked at the Office of the Attorney General of the Republic in the Specialized Investigation Unit on Abduction Crimes. Angelica Palacios Zarate graduated from the University of Tlaxcala, where she obtained a Bachelor's degree in Law.
With the disqualification of both candidates, the list is reduced to 25 candidates seeking to occupy the position of Mexico's Anti-Corruption Prosecutor.
Source: Animal Político