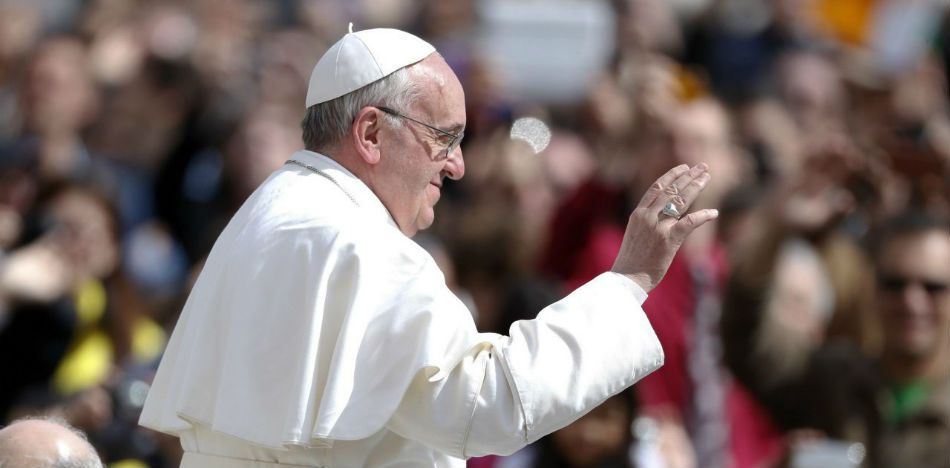 The Ecuadorian Episcopal Conference (CEE) expressed in an official communiqué on its website that the use of a phrase attributed to Pope Francis who mentions the risk of choosing a "rich president" had already circulated in the media since before Ecuador's first round elections last February 19.
"When you choose a rich president, he will want to continue to be wealthy at the expense of your poverty. Never let him," says the message that is accompanied by an image of Pope Francis.
The Ecuadorian Episcopal Conference said that the Pontiff has never said or written such words, supporting his argument with a press release from the Vatican agency Aciprensa.
"A publication that attributes to Pope Francisco political phrases has gone viral in recent weeks on social networks, in an attempt to influence the second round of elections in Ecuador," says the Vatican news agency.
As a result, the ecclesiastical body requested that no statements be attributed to Pope Francis or to the bishops of the different dioceses of Ecuador for electoral propaganda purposes.
Social networking users also expressed their distaste at using the message attributed to Pope Francis to support the campaign of the ruling party candidate Lenin Moreno, who has the support of the current president of Ecuador, Rafael Correa.
Now, it appears that the quote itself is completely fictitious.
Opposition candidate Guillermo Lasso is locked in a tight battle with former vice president Lenin Moreno. The candidates will face off on April 2 in a second round election, since neither candidate won 50%, or 40% with a 10% margin of victory, in the first round.
Lasso, a banker and former governor of Guayas province, has received a boost from other former candidates, including Paco Moncayo of the Democratic Left and Cynthia Viteri of the Social Christian Party, but recent polls have given the edge to Moreno.
Source: La Republica