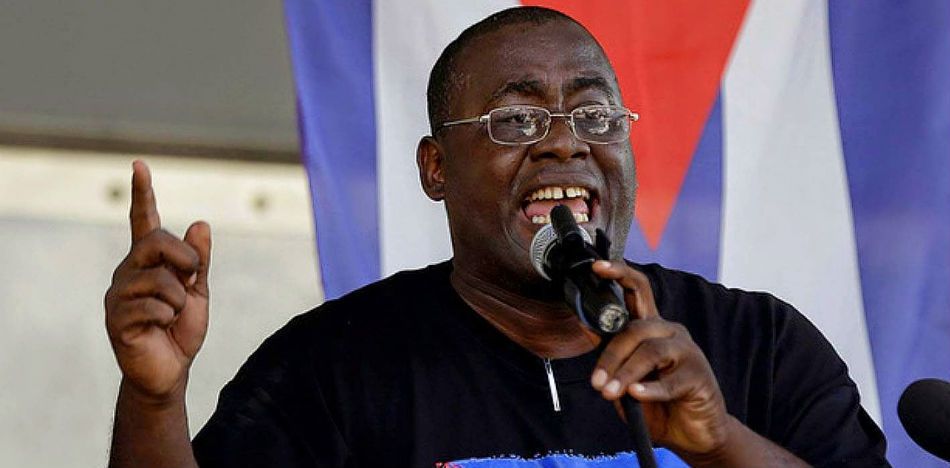 Jorge Luis García Pérez, known as "Antúnez", a Cuban dissident who was jailed for 17 years for political reasons, asked US President Donald Trump Thursday to reestablish the "wet foot, dry foot" immigration policy that was eliminated in January by former president Barack Obama.
The Cuban dissident who is in Miami receiving a tribute from the island's exile community said that "there are many things to improve" in the short term regarding the policy that has been implemented towards Cuba and that will be the responsibility of President Trump.
"Antunez" said that with respect to the recent US election that he was not originally a Donald Trump supporter, but that he wanted to see Democrat Hillary Clinton defeated in order to bring about a change in US policy toward Cuba.
"By consensus, most Cubans" wanted that change, he alleged, and he called Trump a "firm and clear anti-Communist," so he concluded: "I'm glad of Clinton's defeat."
The dissident said they are waiting for Trump to make several changes, among which is to put back into effect the "wet foot, dry foot" policy that provided preferential treatment to Cuban migrants, who were allowed to stay in the United States. Obama repealed that policy, in Antunez's opinion, "to ingratiate himself with the Cuban dictatorship and punish those who have opposed against its policy towards the island."
Antunez also noted "the need to change the Radio Martí system, so that it can put itself at the service of the struggle for freedom in Cuba, since at the moment, it is lacking in journalistic quality," which is why Antunez "thinks it is necessary to return to its original mission."
This radio station is funded by the US government for the purpose of promoting freedom and democracy in Cuba, but "gives priority to the opinions that coincide with Obama's policies," said the dissident. As for the policies established by former President Obama, "Antunez" said he is in favor of reversing them all.
As for the US government's relationship with Cuban opponents, the dissident believes that a review should be made of the programs to help the opposition aid individuals who are protesting against the Cuban regime and not "only focus on social programs."
Source: Cubanet