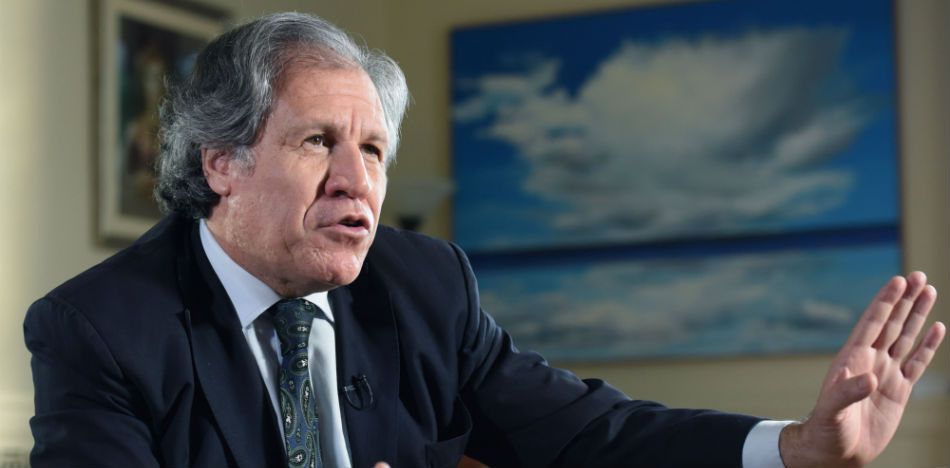 EspañolPresident Donald Trump has proposed that US contributions to international organizations be reduced, and that includes the Organization of American States leading regional efforts to restore democracy in Venezuela.
This could cause the institution to close down, as it would lose 50 percent of its US contributions.
The cut would reportedly be part of a 37-percent budget reduction to the State Department. Meanwhile, Trump has asked Congress to increase military spending by $54 billion.
Many consider the OAS the best option to solving Venezuela's crisis, as Secretary General Luis Almagro took the initiative to ask Latin American countries to implement the organization's Democratic Charter against Venezuela President Nicolás Maduro's  authoritarian administration.
Early this week, Almagro asked member countries of the OAS to give Maduro a 30-day ultimatum to hold a general election as well as to release political prisoners. If he does not comply, OAS member countries will suspend Venezuela from the organization.
The OAS is reportedly already operating with a minimum budget after a 12-percent cut last year, and so Trump's budget plan would all but incapacitate the organization.
Currently, the United States contributes US $50 million a year to the OAS budget, followed by Brazil with $11 million and Canada with US $9 million. However, the United States' monthly installments are low compared to the almost US $3 billion in annual contributions from peacekeepers as well as UN agencies.
"It is true that the OAS has its own contradictions," wrote Andrés Oppenheimer in an op-ed for El Nuevo Herald. "I find it hard to understand, for example, why Almagro proposes the suspension of Venezuela from the organization and at the same time asks for the readmission of Cuba, a dictatorship that has not allowed free elections in almost six decades. But, beyond its contradictions, under Almagro, the OAS has become a very positive political actor for the defense of democracy on the continent."
Source: El Nuevo Herald