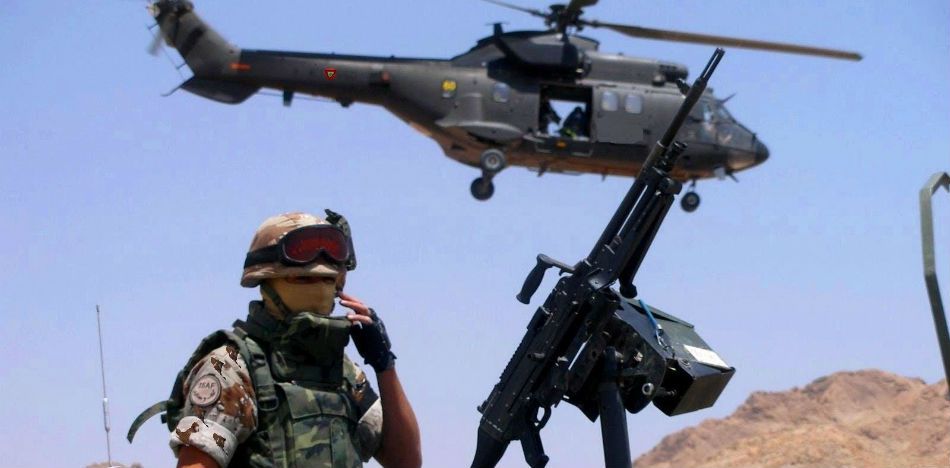 EspañolThe Mexican Army received more complaints of torture in 2016 than in the last six years combined.
Both lawmakers and activists spoke out against the disregard President Enrique Peña Nieto's administration showed toward proposals to improve internal security law protecting human rights.
According to official data from the National Human Rights Commission, in 2016, there were 15 complaints of torture linked to the army — a 400-percent increase compared to 2015.
Crimes against humanity also increased among the federal police, who received 143 complaints in 2016. That's a 429-percent increase compared to 2015.
"Torture is systemic and increasing," Ana Laura Magaloni, Director of the Legal Studies Division of the Center for Economic Research and Teaching, said. "It is a practice that never seems to be eradicated."
Last February, the United Nations Special Rapporteur on Torture Juan Mendez confirmed in the follow-up report to his visit to Mexico in 2014 that torture and ill-treatment continue to be widespread in Mexico.
President Peña Nieto, sent initiatives against torture and forced disappearance for approval to Congress in December 2015, but none of them have come to fruition. His recent calls on legislators to improve the country's internal security law has received attention.
Nevertheless, kidnappings have been widespread across Mexico. In January, 312 people went missing in Mexico, in addition to the 29,000 officials disappearances on record.
"The problem I see is that the prosecutor's offices and the PGR show resistance to these trends, because the new criminal justice system has probably taken them by surprise and they did not take into account that it is a completely guarantor system," said Senator Víctor Sánchez Orozco. 
The New Criminal Justice System continues to remove obsolete investigative techniques as well as torture practices from state security institutions.
"In the case of kidnappings, it is a law that regulates and punishes precisely the direct or indirect participation of public servants, or members of the police, and then public entities themselves show resistance to avoid such urgent legislation," the legislator said. 
Source: Sin Embargo