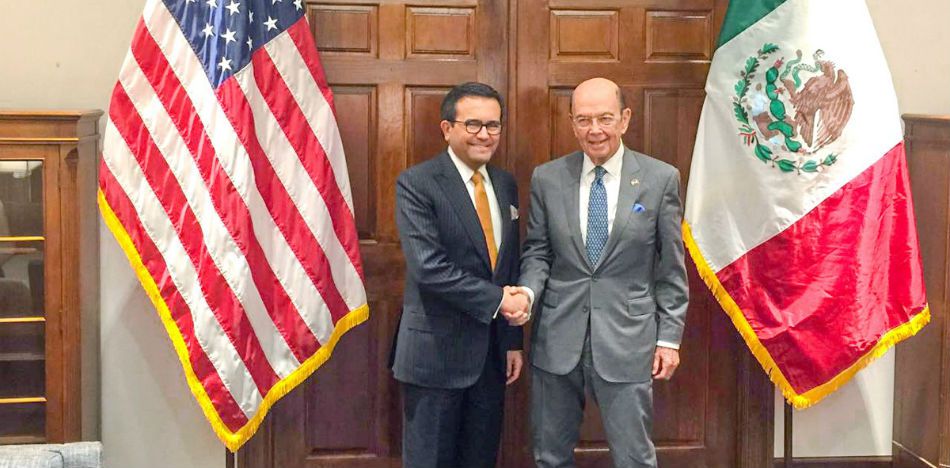 The governments of Mexico and the United States will begin a new round of negotiations, seeking to address the issue of resuming sugar exports from the Aztec country, according to officials from both administrations.
US Commerce Secretary Wilbur Ross and Mexican Economy Secretary Ildefonso Guajardo said conversations were aimed at resuming imports from the United States to Mexico and had been suspended since the time limit was reached.
"These discussions are the beginning of joint work on everyday issues arising from our very important bilateral relationship," Ross told a news conference in which he also mentioned that he would inform Congress in a few weeks of his intention to renegotiate the North American Free Trade Agreement (NAFTA).
Ross also stated that his office has already begun discussions with both Houses of Congress, but said he still did not have a specific date.
The United States would begin to renegotiate NAFTA with Canada and Mexico once the 90-day period has passed since the White House reported to Congress.
Guajardo said his government has begun consultations with the private sector and Congress in February and will be ready in May to begin renegotiation once the US and Canadian governments have met their internal requirements.
Mexico and the United States negotiated a December 2014 agreement which circumvented NAFTA and imposed price floors and limits on types of trade permissible with respect to sugar.
Currently, the Mexican government has held up US exporters in port, preventing importation of thousands of tons of sugar, allegedly to avoid reaching annual limits specified under the so-called "suspension agreements" negotiated in 2014.
When Trump meets with Justin Trudeau and Enrique Pena Nieto to renegotiate the terms of the trade agreement, sugar is certain to be an important issue.
Currently a ship is stranded in port in the state of Quintana Roo, waiting approval to unload its estimated 20,000 to 30,000 tons of raw sugar.