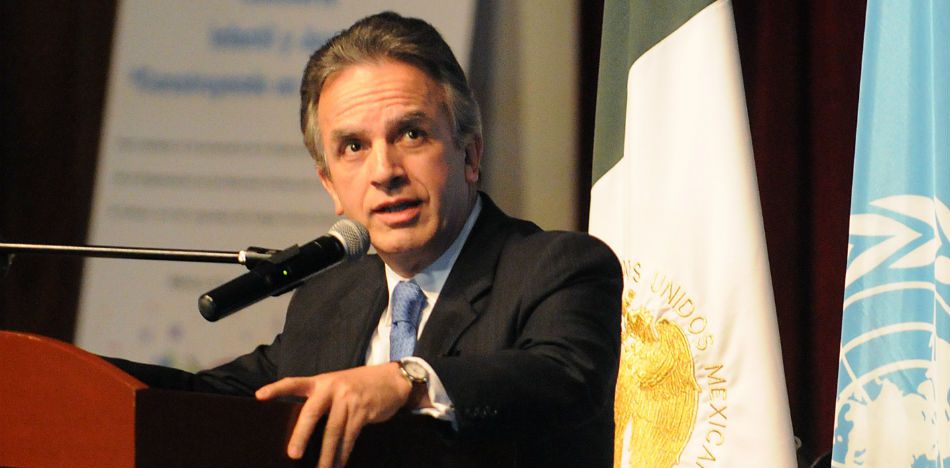 EspañolMexican officials spoke at the United Nations this week, accusing the border wall policy put forward by United States President Donald Trump of being extreme and intolerant.
Undersecretary for Multilateral Affairs and Human Rights Miguel Ruiz Cabañas made the comment at a United Nations Human Rights Council meeting in Geneva, Switzerland on Thursday, March 2, and said his country would not accept the border wall.
"Walls between nations are also walls between people" Cabañas said, "and foster extremism and intolerance in the form of physical and ideological barriers, which we will not accept under any circumstances."
He called Trump's policies "populist ultranationalism" being exploited as a political tool and that is hurting democracy, fundamental freedoms and rights.
Cabañas also said human rights are universal, interdependent and interrelated, so it is not possible to defend some and ignore others, or defend them for some people and deny them to others.
The official did not mention Trump outright, but in reference to the vulnerability faced by immigrants he did mention that the argument of protecting national security only violates the most fundamental human rights and integrity.
"Make no mistake, racism and xenofobia are behind these speeches," Cabañas said. "Poorly conceived security measures do not only stop human mobility, but also foster risks and vulnerability for immigrants and put their lives in danger. These measures are wrong, both from a moral and a practical point of view, given the very high social costs they involve."