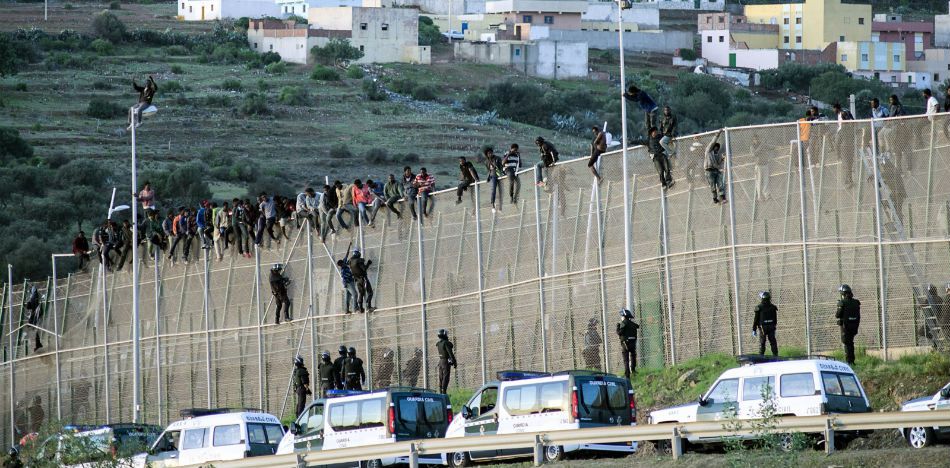 Although the border wall planned by US President Donald Trump has created widespread controversy, it is not the only one, since the barriers that divide people around the world are a frequently used resource in order to prevent migratory flows.
There are currently approximately 70 border walls around the world, in comparison with a dozen 25 years ago when the well-known Berlin Wall fell, according to Elisabeth Vallet, a researcher at the University of Quebec.
Days after his arrival to the White House, President Trump fulfilled his promise to build a border wall by signing an executive order authorizing the 1,600 kilometer wall on the border with Mexico. However, this barrier will join the existing one which already extends over 1,000 kilometers, and was completed in 2010.
The current barrier known as the "Tortilla Curtain", is a metal fence of more than five meters in height that is equipped with projectors and cameras as well as with permanent surveillance by some 18,500 guards.
Nations with existing border walls include France, which aims to curb the large number of migrants, particularly immigrants from Syria and other Islamic countries.
French authorities have installed this barrier in the north of that country, in the province of Calais; they are metallic fences of 30 and 40 kilometers in length to protect that city as well as to the railway tunnel that crosses the English Channel.
In 2016 a wall of four meters high and one kilometer long was constructed to prevent migrants from seeking passage on England bound trucks. This construction was financed by Great Britain and had a cost of 2.7 million euros.
Hungary is another country that has opted for these measures. In September the government of Vikor Orban built a fence along the Serbian border with barbed wires of four meters in height and 175 kilometers in length. He also built a similar fence on the border with Croatia.
Other European countries have erected barriers along their borders: including Macedonia and Greece, Slovenia and Croatia, and Austria and Slovenia, in order to detain undocumented immigrants from entering their neighboring territories. Bulgaria and Greece, in 2014 and 2012 respectively, erected border boundaries.
As for Morocco and Spain there are only two European land borders for migrants and these are surrounded by barriers more than a dozen kilometers long.
The Israeli government built a border wall in the West Bank in June 2002, after being victim of a series of Palestinian attacks. The Israeli government's wall is traced by a green line. The cement walls are up to 9 meters high and cover 84% of the length of the West Bank. Two thirds of this wall has already been built and the completed wall will be 712 kilometers long.
On the Saudi Arabia and Iraq border, there is a sand barrier can be found as a barrier which seeks to provide protection from incursions by the Islamic State. The construction was completed in 2014, and includes an electronic surveillance system along the 900 kilometer border region.
India built a wall of 742 kilometers on the border control line with Pakistan in the Kashmir region, in addition to further barriers along the internationally recognized border, which total 230 kilometers. Furthermore, on the other side of the country, the Indian government erected a 2,700 kilometer wall along its Bangladesh border in order to curb illegal immigration and smuggling.
Finally, North and South Korea maintain a wall, build during the Cold War era, which extends 250 kilometers along the 38th parallel. The wall was built at the end of the Korean War in 1953.
Source: El Sol de Mexico