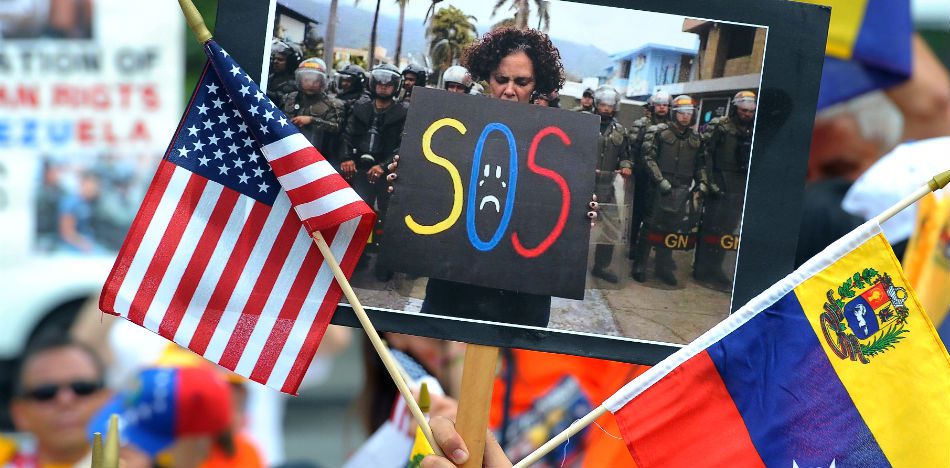 EspañolFor the first time, Venezuelans lead the pack in asylum applications to the United States,
US Citizenship and Immigration Service data reveals that 18,155 Venezuelans filed asylum applications in 2016, which is 150 percent more than in 2015 and six times more than in 2014.
Venezuelans started to increase its asylum applications — ultimately overtaking second-place China — starting in 2014, when protests attempted to overthrow President Nicolás Maduro for several months.
At that time, Venezuela was in the grip of imprisoning and harassing opponents of the government, so that at least 100 Venezuelans a month were making asylum applications, compared to the 2,334 asylum applications received in the United States in just December 2016 alone.
The vast majority of Venezuelans looking to leave are reportedly middle class and do not qualify for refugee status, which is reserved for those seeking to escape political persecution, according to Director of Refugee Freedom Boston Julio Henríquez.
"The rate at which asylum applications are increasing is alarming," he said. "It is not only worrying that so many people are escaping the terrible situation in Venezuela, but also that the practice of sending asylum seekers with bad advice and false evidence is proliferating. "
The need for Venezuelans to leave their country given the increase in social, political and economic unrest is so great that an increasing number are willing to use the two-year delay in processing to obtain work authorization and temporary jobs.
Source: Associated Press