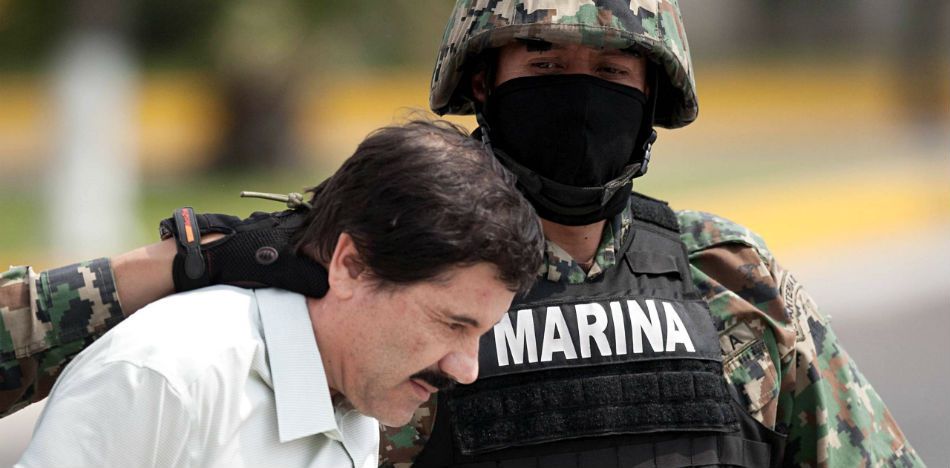 EspañolInternal struggles within the Sinaloa Cartel have reached new heights, as the children of Joaquín "El Chapo" Guzmán were wounded last Saturday during an ambush ordered by another leader within the organization.
Dámaso López, one of the main operators of the Sinaloa Cartel, ordered an attack on the cartel leader's children last week, in an attempt to gain power within the criminal organization.
Last Thursday, El Chapo's children sent a handwritten letter stating they were accompanied by Ismael "The May" Zambada, partner and presumed successor of the Sinaloa Cartel, during the attack. The letter has not yet been confirmed by El Chapo's lawyers.
When they arrived to the meeting place, Guzman's sons noticed that Lopez was not there and the family's personal escort was shot and instantly killed on the spot.
According to the letter, when they realized that they had been victims of "treason," El Chapo's children and Zambada fled, but found people armed and ready to kill under Damaso's orders.
After traveling several miles, they were injured and aided by locals in a small town. It was not specified whether Zambada also was injured in the incident.
Jose Refugio, Guzman Loera's attorney, said that though he tried to detach himself from "many issues that do not belong in a legal environment," he said he had learned about the letter because he was close with his defendant's family.
"It is of my knowledge that the letter is from Guzman's children, but it is something that I do not have direct proof of," the attorney said.
Source: El Universal