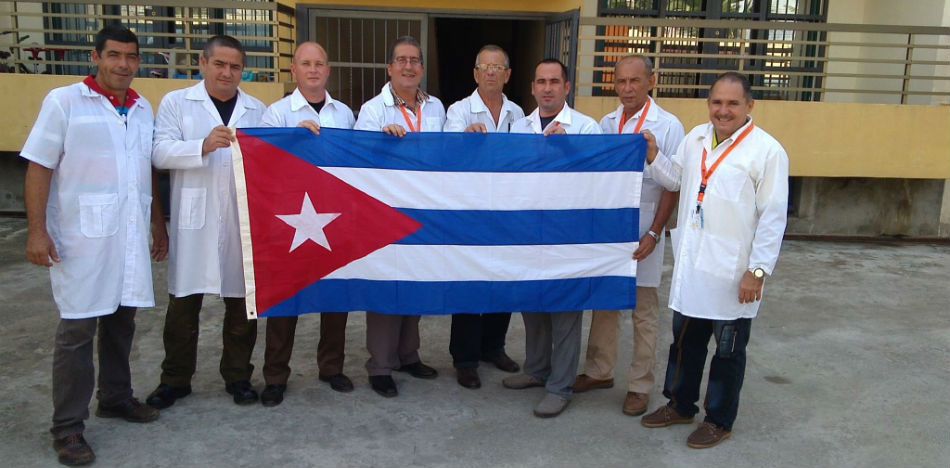 EspañolThe executive order signed by US President Donald Trump banning refugees could also affect Cuban doctors who have applied for entry through "parole" into the United States.
Parole is a form of immigration that allows applicants to enter the US even though their visa cases are in process.
Over the past 40 years, more than three million refugees have benefited from this program on the basis of "a well-founded fear of persecution on grounds of religion, race, nationality, political opinion or belonging to a particular social group."
President Trump has suspended admission of refugees for four months, a deadline during which US officials will review the application process and determine whether further steps are needed to "ensure that accepted refugees are not a threat to the security and welfare of the United States."
There are thousands of Cuban doctors and other health professionals stranded in countries like Colombia, where they abandoned the international missions to which they had been sent by the Cuban regime.
The end of the "Wet feet, dry feet" policy enacted by former President Barack Obama also shut down the Cuban Medical Professional Parole program, which also paused the doctors who had sought refuge under the figure from the United States government.
"The suspension of the refugee program may affect these Cuban doctors," said Wilfredo Allen, a lawyer specializing in immigration issues.
Source: Cubanet