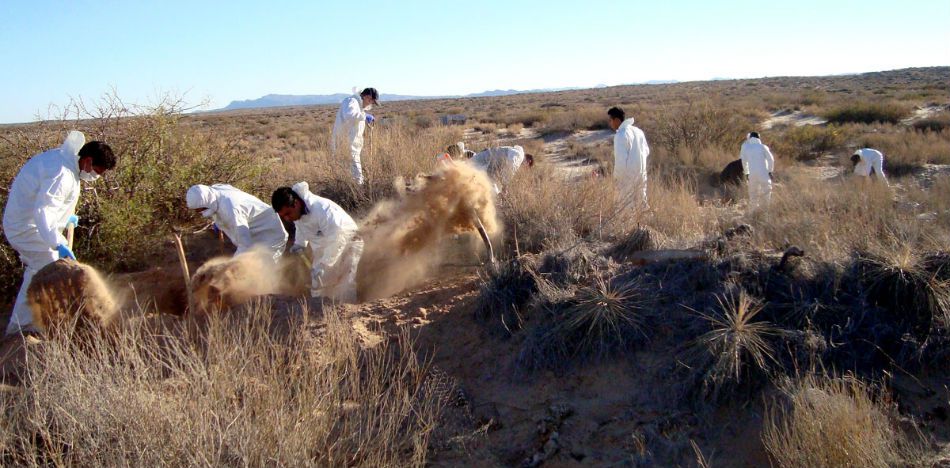 EspañolMexican authorities have located the remains of eight people that were distributed in four secret graves in the southern state of Morelos.
The discovery was made last Friday thanks to the arrest of eight members of a criminal cell within the Los Rojos drug trafficking gang, which has its operations in Morelos and Guerrero, according to Prosecutor Javier Pérez Durón.
Mexican officials identified remains that were found in the municipality of Amacuzac, which connects the capital of the state of Morelos with the city of Iguala in Guerrero.
The crime was linked by the authorities with violence incMorelos and Guerrero, which originated in drug trafficking territory disputes.
In another violent incident, Sinaloa Deputy Prosecutor Jesús Martín Robles revealed that on Friday three police officers were also kidnapped. They had participated in the rescue of soldiers who were attacked last September 2016 in Sinaloa.
One of the police officers reportedly participated in "important detentions" at the end of 2016.
The area where the incident took place is dominated by the Sinaloa cartel that was founded by extradited drug lord Joaquin "El Chapo" Guzman, whose children are suspected of having been active in the area.
Source: Animal Político