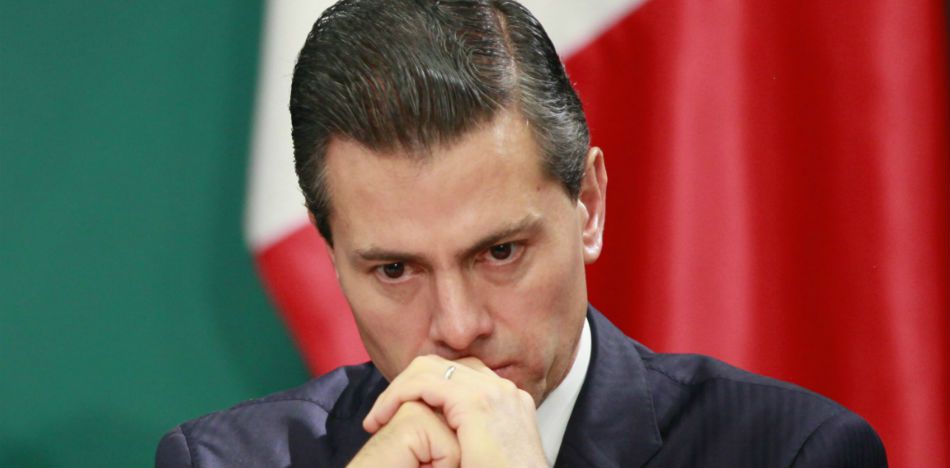 Mexican Economy Secretary Ildefonso Guajardo said Tuesday that if Mexico loses benefits under the renegotiation of the North American Free Trade Agreement (NAFTA), that the Aztec country could abandon it.
"There would be no choice but an exit, if we are presented with a disadvantageous treaty. It does not make sense to stay " said the official who added: "NAFTA has to come with a win-win strategy. It is impossible to sell it here at home if there are no clear benefits for Mexico," he said during a television interview.
President Enrique Peña Nieto, who will meet January 31 with Donald Trump at the White House, said Monday that "Mexico must take advantage of opportunities all over the world. It must increase the diversification of its economic and political relations with a pragmatic, balanced, and timely agenda."
According to Pena Nieto, Mexico will guide its negotiation with five fundamental points: "national sovereignty, respect for the rule of law, constructive and purposeful vision, integration of North America, and comprehensive negotiation of all issues of trade relations, border security, terrorism, and trafficking of drugs, arms, and cash."
However while Mexico has an important economic relationship with the United States, the Canadian government has said they are not worried as they would seek a bilateral trade agreement with the Trump administration during the renegotiation of NAFTA, but without Mexico as they "Can not represent the Mexican government," said David MacNaughton, Canadian ambassador to the United States.
"We will cooperate in trilateral matters when it is in our interest and we will try to do things that also serve our interests bilaterally. Some of them will be within the NAFTA, others maybe not," said the diplomat.
On Monday, Canadian Prime Minister Justin Trudeau met with Stephen Schwarzman, Donald Trump's top economic adviser, and on Tuesday he will be meeting with presidential adviser Jared Kushner.
Schwarzman said: "I do not think Trudeau should be very worried, because Canada is very well regarded." He added: "We have balanced trade between the United States and Canada; so there is little to worry about."
Canadian Ambassador Derek Burney, who participated in the NAFTA negotiations, stated that "Canada has very different relations with the United States than Mexico."
"We have security agreements, both continental and multilateral. Mexico does not. Mexico has a huge border problem with the United States in terms of immigration and drugs. Canada, does not. NAFTA should not hypnotize us into thinking that Mexico and Canada have a parallel interest in negotiating with the United States. We don't. Mexico has its own interests," Burney pointed out.
Sources: El Universal, Sin Embargo