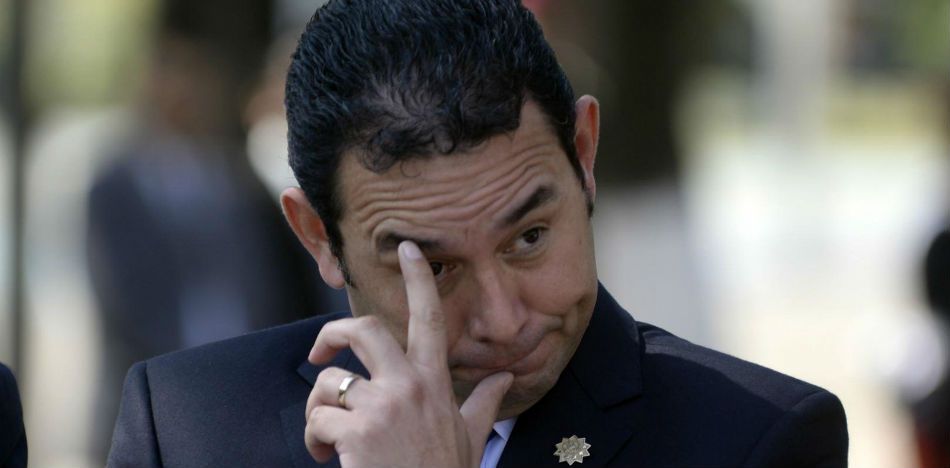 EspañolThe son and brother of Guatemala President Jimmy Morales were both arrested on corruption charges this week.
The brother of the President, Samuel "Sammy" Morales, as well as son of the President, José Morales Marroquín, were detained by authorities for mismanaging funds tied to a massive breakfast bill at the family restaurant.
The Special Prosecutor against Impunity (FECI) of the Guatemalan Public Ministry reportedly couldn't arrest Marroquín on Wednesday morning because he was in the presidential residence, which has immunity, so he was instead notified of his mandatory appearance before court officials, who had an arrest warrant against him.
He arrived at the Public Ministry accompanied by about five agents from the Secretary of Administrative and Security Affairs, who guarded him and got him away from the media.
Investigations on Sammy and José Manuel Morales began in September 2016, when it was reported that the restaurant Fulanos & Menganos, owned by the brother of the president, faked the purchase of 564 breakfasts for the National Registry of Property, which were paid for with 90 thousand quetzales (US $ 12,000).
El imperio de la Ley debe prevalecer sobre todas las cosas.

— Jimmy Morales (@jimmymoralesgt) January 18, 2017
The brother of Jimmy Morales argued that he had done "a favor" for his nephew, who requested an invoice from his restaurant for the breakfasts in question.
Source: Prensa Libre