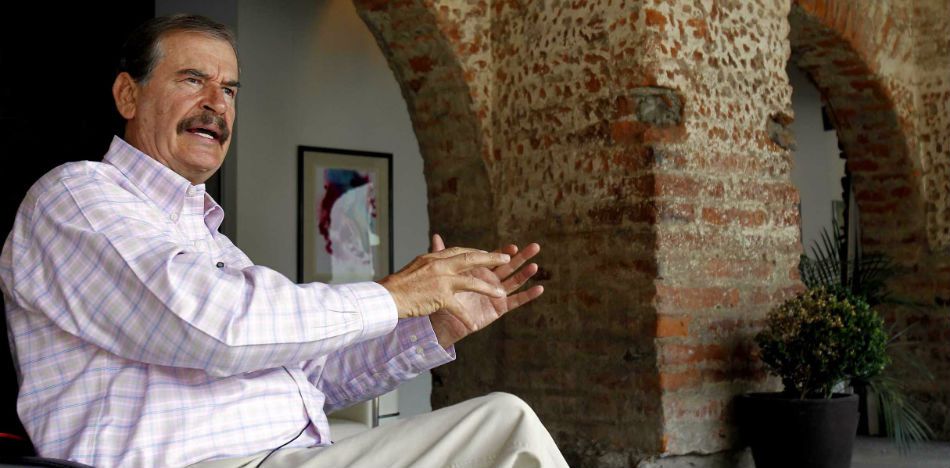 Mexico's former president, Vicente Fox, defended the liberalization of fuel prices, arguing that by the end of 2017 "we will be living in a much better situation than we are today," noting that the free market measure is good public policy and will ultimately benefit the Aztec country, although the benefits may not be seen until the years 2018 and 2019.
Fox expressed his opinions in his weekly Fox Populi program broadcast on Tuesday, asking the public to not merely focus on the current 20% price increase as something "in perpetuity" but as a "turbulence" that is a normal part of the adjustment process in moving from government-controlled prices to a free market.
The PAN party asked Mexicans for patience and understanding in the wake of the price increase, describing it as "the medicine which nobody likes to take." Fox also recalled that during his government he was unable to complete the energy reform, and that neither Ernesto Zedillo nor Felipe Calderón were able to do so, and thus the gasoline subsidy remained in place for 18 years.
This subsidy cost the Mexican government at least 200 billion Mexican pesos a year (around USD $100 million), making it an extremely expensive means of currying favor with the voting public. Fox emphasized the need to escape from "that trap, this deception" referring to the populist measure.
"The energy reform was a big step forward of President Peña; a step which neither my administration, nor those of Zedillo and Calderon were ever able to take. The three of us tried to move forward on this front, convince Congress and move public opinion, as well as convince the political parties of the need for it," said Fox.
He also pointed out that during the past 18 years, three presidential terms had passed, and the issue of energy reform was frequently blockaded, especially due to the populism and demagoguery of Mexican left-wing leader Andrés Manuel López Obrador. "The wealth that can be generated through these reforms is miraculous."
Source: Milenio