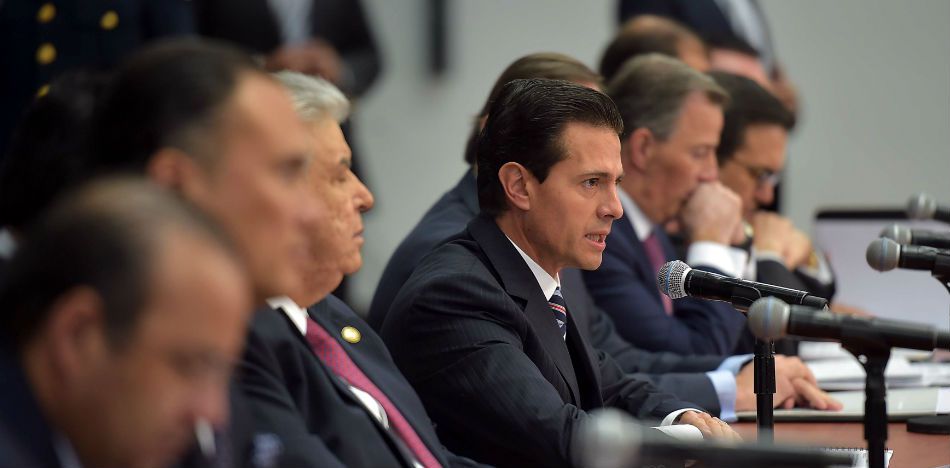 EspañolFaced with Mexico's increasing gas prices, President Enrique Peña Nieto made a series of controversial moves on Monday, January 9 in hopes of strengthening the Mexican economy, which were specifically opposed by the Mexican Employers' Confederation.
Nieto introduced the Agreement for Economic Strengthening and Protection of the Family Economy, saying it came in response to people's concerns about how fuel prices would affect other aspects of spending in their lives, and for households in the lowest income bracket.
Secretary of Finance Jose Antonio Meade said the agreement is intended to protect the parts of the economy that most impact families — like the price of domestic goods — to promote investment and employment, preserve investment and preserve economic stability overall while strengthening rule of law.
Nieto said it is important that employers also commit to improving the productivity of their industries, and that the federal government implement controls to ensure that prices of products do not increase unreasonably.
"The agreement responds precisely to the concerns of women and heads of households, concerns that there is an unjustified increase in other goods and services, especially in basic living expenses," Nieto said. "There are concerns that there will be food shortages or cuts in programs in order to respond to these concerns, but the business sector is committed to helping avoid incurring a price increase."
As for the imminent increase in transportation-related costs, Nieto announced that the federal government will be promoting initiatives to switch to the use of more "efficient and economic" fuels.
High government spending has been a main concern for this administration, and so the federal government included in the agreement an austerity program to take care of the expenses of the present administration, including cutting US $9.5 billion and reducing salaries of public servants in federal posts by 10 percent.
Nieto said the Ministry of Finance is working on identifying all areas of the economy where savings can be made so that the government keeps its spending promises.
Fuente: El Universal