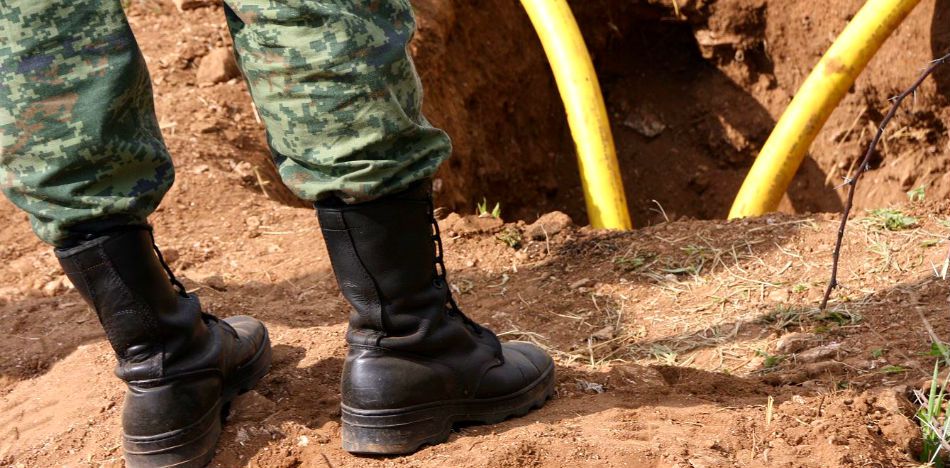 EspañolGasoline theft is one of the biggest problems facing the state-owned oil company Pemex due to, among other things, the damage that criminal groups cause in distribution channels as well as fuel losses that result in millions of lost dollars.
One of the areas most affected by the "huachicoleros" as they are known, is the state of Puebla, where every 100 kilometers there is a robbery of 15,000 barrels of gasoline daily — equivalent to 2,382,000 liters.
Pemex has bought technology equipment made in Israel to combat the problem, a security system with cameras, a helicopter supported by the Mexican Army and night drones.
In total, the area comprises 600 kilometers, the main area from which Pemex supplies Mexico with gasoline. However, these 100 kilometers are also the most dangerous and are located in a populated area comprising four municipalities in Puebla: Quimixtlán, Tepeaca, Tamachalco, Acatzingo and Palmar de Bravo.
Officials at the state oil company recognized the challenge of fighting gangs is not easy because when criminals connect their hoses to the pipeline they can extract 1,000 liters per minute.
National Defense as well as Pemex security take 15 minutes to answer theft calls — an insufficient amount of time compared to the speed of "huachicoleros," who are usually gone by then.
In the Israeli team that acquired Pemex, are special military trucks known as Stalker and Tiger. The first includes a special camera that has a range of 24 kilometers.
It also has something called Leak Lab and AVL, which have electro-optical sensors, high-range radars and GPS systems, which observe criminals. The Tiger military truck receives real-time signals from the helicopter as well as the drones that monitor the area.
Source: Milenio