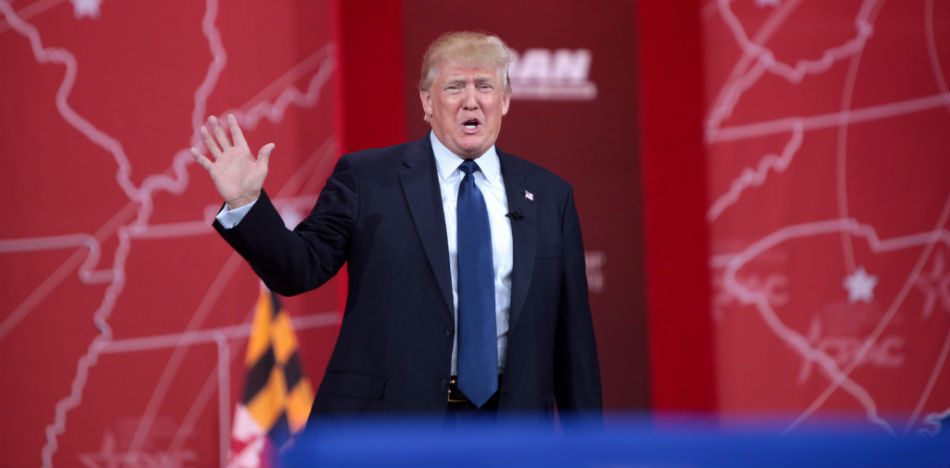 EspañolUS President-elect Donald Trump said he was very pleased that Ford cancelled a $1.6 billion investment in Mexico, and instead will continue investing within the US.
This Wednesday, January 4, the Republican tweeted his thanks to Ford for its decision not to move part of its operations to the state of San Luis Potosí in Mexico, and instead to create 700 new jobs in Michigan.
"This is just the beginning, much more to follow," Trump said on Twitter.
Though Ford officials denied the decision was linked to an agreement with the president-elect, the announcement came hours after Trump threatened General Motors with paying "a large border tax" on Mexican-made cars entering the United States.
Before Ford, Carrier backed down on its own plans to invest in Mexico, suggesting that there are more companies to follow in such decisions.
Thank you to Ford for scrapping a new plant in Mexico and creating 700 new jobs in the U.S. This is just the beginning – much more to follow

— Donald J. Trump (@realDonaldTrump) January 4, 2017
"His government is going to try to get more companies out of Mexico to manufacture in the United States, especially in labor depressed states such as Michigan," Jose Alberto Moreno, stock market analyst and investment strategy adviser, said.
"Donald Trump wants to bring factories to the United States to artificially increase the number of jobs, but what he's going to get is that his companies are less competitive. Cars will be more expensive to produce and will lose appeal compared to those of other companies that do manufacture in Mexico. "
According Moreno, Mexico should target the automobile companies in Asia and Europe that already have established operations in the states of Puebla, Nuevo León, or Aguascalientes.
Source: Animal Político.