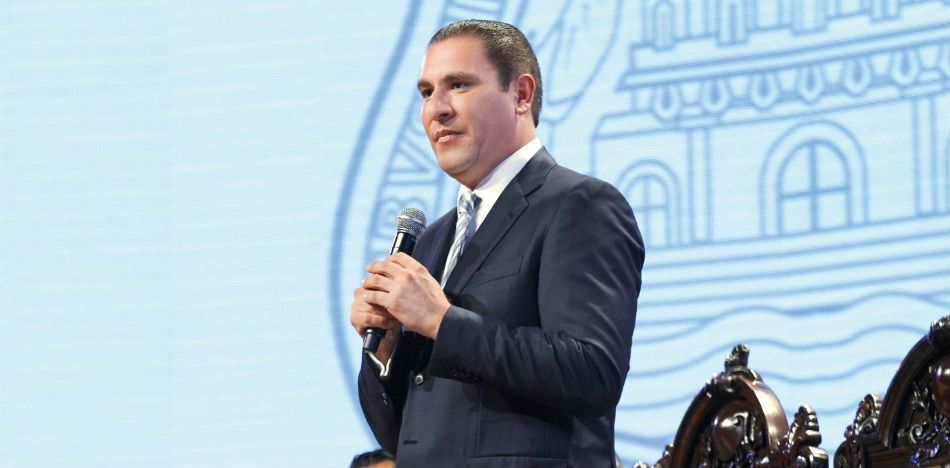 Rafael Moreno Valle, the governor of the Mexican state of Puebla, has been singled out for using espionage to monitor opposition politicians and even others belonging to his own National Action Party (PAN).
Among the victims of Moreno Valle's espionage was Margarita Zavala, former first lady and presidential candidate, ex PAN president Gustavo Madero Muñoz, and current president Ricardo Anaya.
The accusations against the governor began in October 2015 when WikiLeaks leaked information regarding the purchase of spy equipment from the Italian company Hacking Team for 322 million pesos (USD $16 million) for the Metropolitan Public Security Complex.
This figure was higher than the 261 million pesos (USD $13 million) invested by the National Security and Research Center (Cisen) for the implementation of espionage software. Due to this investment, Puebla became Hacking Team's largest customer in the Mexican Republic.
According to the article "Cyberware for Sale" published by The New York Times, former representative Violeta Lagunes received a series of strange messages via email. These messages seemed harmless as they came from the account of a trusted colleague.
One of the messages requested her to download and review a document, which did not work since the link appeared to be broken. Lagunes sent a message to her colleague requesting him to send him a new link; however he replied that he had not, in fact, sent the first email.
The strange occurrences continued when Lagunes received messages in her email in which she was warned that someone was trying to log into her Google account. She also received calls from several of her PAN colleagues who had received emails from her account when she had not sent any.
This hack prevented Lagunes from communicating with a team of around 40 field operators who were working to get out the vote in Puebla in favor of the opposition candidate running against Moreno Valle for the leadership of PAN in that state.
According to investigations, the hackers found a list of names, as well as telephone numbers, of these political operators, and intimidated them.
The New York newspaper interviewed one of the operators, who said that after the hacking he could not communicate with his work team and also said that those who retained online capabilities received calls with threatening messages: "We know who you are. If you do not want any problems, turn off your phone and stop what you are doing."
These actions were intended to maintain the current leadership of PAN in 2014, a crucial test for Moreno Valle, who aspires to the presidency in 2018.
Since 2010 Moreno Valle has been accused by his opponents of resorting to increasingly harsh measures to keep the government under his control, according to the New York Times.
Currently, Mexico is Hacking Team's largest customer, accounting for almost 6 million euros in sales according to leaked documents.
Source: Sin Embargo