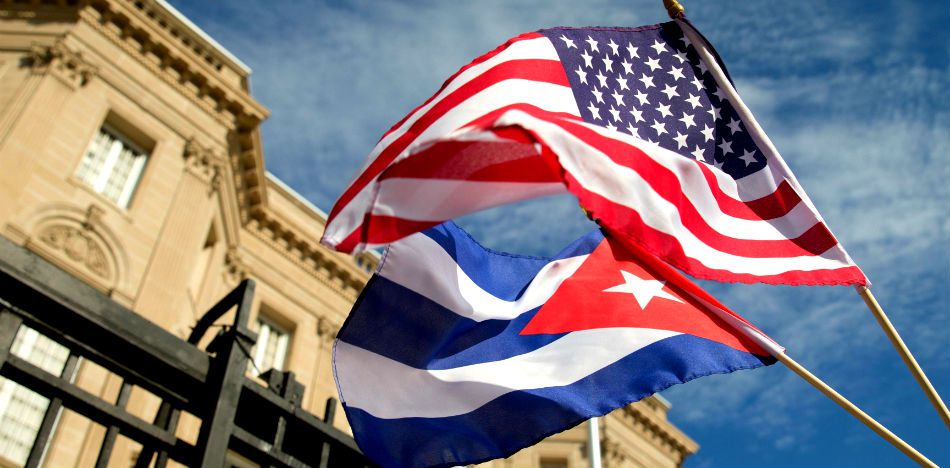 A group of five US ex-diplomats, with extensive experience in Latin American affairs, sent a letter to President-elect Donald Trump urging him to revoke the executive orders issued by President Barack Obama through which he softened the sanctions on Cuba. They also asked Trump not to allow further collaboration with the island's security forces.
These diplomats urge the Republican to enact this nullification in his first 100 days of government: "The ill-conceived and illegal executive orders that lifted restrictions on doing business with the Castro regime" should be revoked "as soon as possible."
The signatories to this letter are Everett Ellis Briggs, who served as ambassador to Panama and Honduras, as well as special assistant to George Bush on the National Security Council. It also includes Elliot Abrams and Otto Reich, both ex-subsecretaries of State for Latin America. Rounding out the group are ex-Ambassador to the United Nations José S. Sorzano and the former head of the United States diplomatic mission in Havana and Mayor of Coral Gables, James C. Cason.
"We want him to take a new look at politics toward Cuba," Cason said of Trump: "We have given too much. We should take a step back, reconsider – not completely break off the relationship, but certainly not give anything else," he said.
For his part, the president-elect has promised to end these thawing measures if the Cuban government "does not offer concessions." In this regard, Obama sympathizers fear that Trump will live up to his promise, especially because of the political debt he has Florida's large Cuban community which largely supported him in his presidential bid.
"One of the most important things we must do is to cancel this cooperation with the security agencies," said Reich, who believes that the US should not cut everything, but seriously evaluate what Obama did: "We should consider measures which help the people of Cuba directly, but not those which send money to the Communist Party of Cuba, nor to the Gaesa military conglomerate, nor the Cuban Armed Forces."
In their statement, the ex-diplomats also criticized the United States' actions in the Organization of American States (OAS), as ambassador Samantha Power abstained from voting on a resolution that Cuba periodically presents to condemn the American embargo. "It's scandalous," Sorzano said, adding that "the administration has abandoned its constitutional responsibilities to uphold the law."
This letter was coordinated by the Center for a Free Cuba in order to "remind the president-elect of the promises that he made to Cuban-Americans; we hope he will not follow the same course as Obama, who promised that the focus would be freedom of Cuba and then changed his mind," said Frank Calzón, director of the center, which maintains a hard-line policy towards the island.
Source: El Nuevo Herald