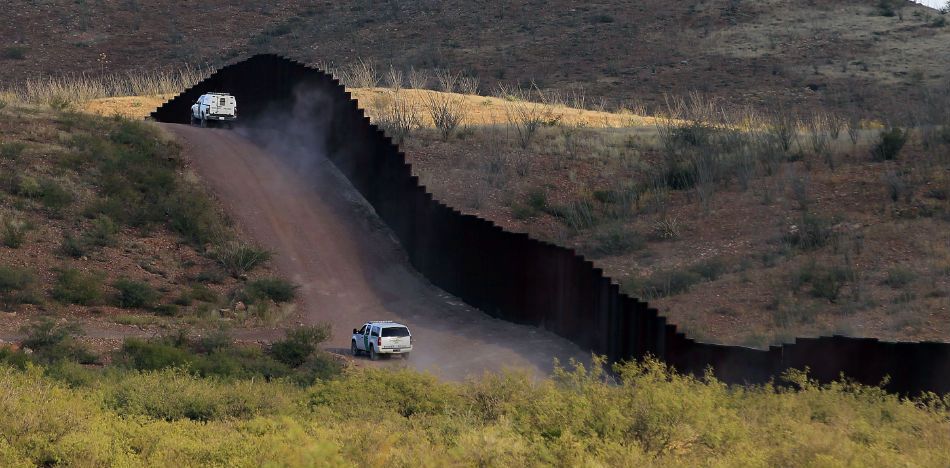 The US newspaper The New York Times conducted an investigation into the internal records of the US Immigration and Customs Enforcement, which reveals that millions of dollars in bribes have weakened the security of the US-Mexico border.
One of the cases that the investigation details is that of Joohoon David Lee, a Homeland Security agent in Los Angeles, who was assigned to investigate the case of a Korean man who was accused of sex trafficking. However, the investigation was not completed, because Lee requested USD $13,000 in bribes in exchange for "making migratory problems go away" for the subject and his relatives.
Lee also presented a false report in which he indicated that although the individual was suspected of sex trafficking, there was no evidence to prove it, according to court records. Lee's official report noted: "Case closed. No further action is required."
Lee was later implicated by another agent who told the authorities about his colleague's malfeasance. Lee pleaded guilty and received a sentence of ten months in jail.
According to the New York Times investigation this was not an isolated case. Thousands of court records and internal documents indicate that in the last 10 years nearly 200 employees and workers hired by the Department of Homeland Security have received over USD $15 million in bribes.
The investigation reveals a litany of serious crimes committed by "public servants" including selling green cards and other immigration documents, altering databases, and providing sensitive information to drug cartels.
US President-elect Donald Trump has said throughout his campaign that border security would be one of his top priorities, yet many of the problems presented here are issues of personnel, rather than infrastructure.
"It is irrelevant to talk about the construction of walls or even more severe measures, if the integrity of the immigration system can not be ensured when there is fraud and corruption within the ranks of its own employees," said an internal affairs official with the Department of Homeland Security who asked to remain anonymous.
The employees who have been detained for accepting or requesting bribes account for less than 1% of the more than 250,000 that make up the DHS. However, investigators indicate that only a small group of people can pose great danger to US border security.
"Any amount is bad, and a single person can do a lot of damage," said John Roth, an inspector general of the Department of Homeland Security.
US border security has been strengthened by fences, drones, and sensors so drug cartels have had to change their strategy: "It makes sense for cartels to try to corrupt border interdiction agents" said Fred Burton, head of security at Stratfor, a global intelligence company, adding, "It's very similar to the tactics and craft used by foreign intelligence services during the Cold War."
Source: Milenio