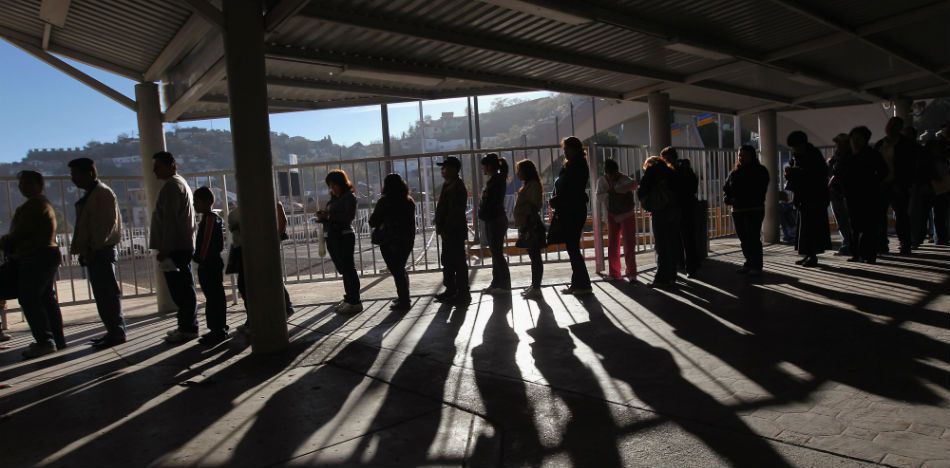 EspañolBefore US President-elect Donald Trump takes the White House, Mexican President Enrique Peña Nieto is preparing a "strategic defense" for Mexican immigrants.
Peña Nieto sent the senate answers to parliamentary questions they had presented in the face of the growing climate of susceptibility caused by Trump's threats regarding deporting millions of immigrants, which senators called "xenophobic and racist positions that go beyond the US presidential campaign. "
The Mexican President said that while it is true they have no control over the massive deportations that Trump has announced, "the Mexican government will (respond) with strategic sense and always put the defense of the country's interests and of Mexicans as a priority. "
"The Mexican government assumes the defense of the dignity, well-being and rights of Mexicans in the United States as indispensable," his statement read.
The Mexican Foreign Ministry will begin to negotiate with the Ministries of Labor, Public Education, Finance, Social Development, Agriculture, Economics and Agrarian Development in order to make a comprehensive support program.
This support is intended to include enrollment in Seguro Popular, as well as referral to community centers or addiction care, assistance to victims of abuse or violence, as well as access to a temporary employment program.
Mexican deportees will be supported in terms of education for their children in that they will have access to financial education programs.
There will also be economic support for entrepreneurs and access to loans for housing improvements.
Regarding the critical issue of the North American Free Trade Agreement (NAFTA) — which Trump initially said he wanted to get rid of, but more recently said only needs adjustment — Peña Nieto said his administration is attentive to what Trump wants:
"Without a doubt, we took the statements seriously during the presidential campaign and we are ready to to engage in a broad dialogue on the matter with the United States and Canada," he said.
"We are in the best position for dialogue and for working on improving all the integration mechanisms that shape the bilateral relationship, including NAFTA," he said. "Particular emphasis is on promoting the well-being of our communities and increasing the competitiveness of the region, North America.
Sources: Milenio