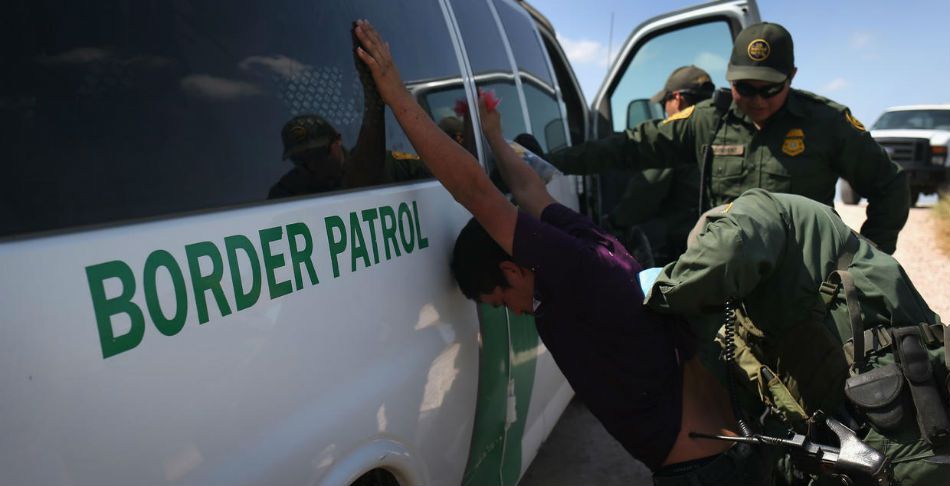 EspañolDuring Barack Obama's two terms as President of the United States, 2.8 million Mexicans were deported, according to official figures from the National Institute of Migration (INM), which is the highest in the country's history.
It's no surprise why Latino organizations have come to call the Democrat "Deporter in Chief"
Many of the Mexicans that were forced to leave the country were separated from their families, and were often children.
Jesús Mateo was deported in 2012 after living in the US for 25 years. He had built a home with his wife. They had kids. They had grandkids.
Mateo now lives in Mexicali, Baja California, a town 445 miles from Fresno, where his family lives. He works at the Migrante Hotel, a shelter that helps Mexicans who have been deported.
"I know they are fine but I don't see them," Mateo told BBC Mundo. "My daughter talks to me but she only asks me how I am and sometimes she tells me how things are going."
The yearly deportation of hundreds of thousands of Mexicans is one of the most critical problems plaguing US-Mexico relations.
White House officials have claimed it only expels people who represent a "problem for society," like delinquents. However, thousands of Mexicans were deported for committing minor offenses, while others were arrested during raids by immigration agents.
Julian Mateo is a perfect example of this. He was arrested after a car accident in which one person was killed. He was given 14 years in prison. When he got out, he was deported to Mexico, attempted to return to California and was detained again.
The Mexican government has reportedly shown an unwillingness to address the problem, and hopes are low for 2017 because the Chamber of Deputies only allocated US $14 million to help deportees — a 30-percent decrease compared to 2016.
"The money is insufficient," Founder of Angels Without Borders Sergio Tamai said. "There is no comprehensive support program for them. Their families are still in the United States and they want to try to return to them."
The tragedy of deportation also affects Rodolfo Sánchez, who came to the United States in 1994, and made his life as a carpenter before being deported.
"I was very happy, I thought that I would soon have a big business," he told BBC Mundo in Tijuana, where he currently resides.
For women, deportation isn't any easier. According to the Puerta de Esperanza house in Tijuana offering help to female deportees, it can actually be worse.
"Their physical situation is affected," said Karina López. "They don't sleep well, they don't eat well. Emotionally they are abandoned, devastated. "
But perhaps the greatest drama is the children who are left behind once these women are deported, kept in custody by US authorities or put up for adoption.
Source: BBC Mundo