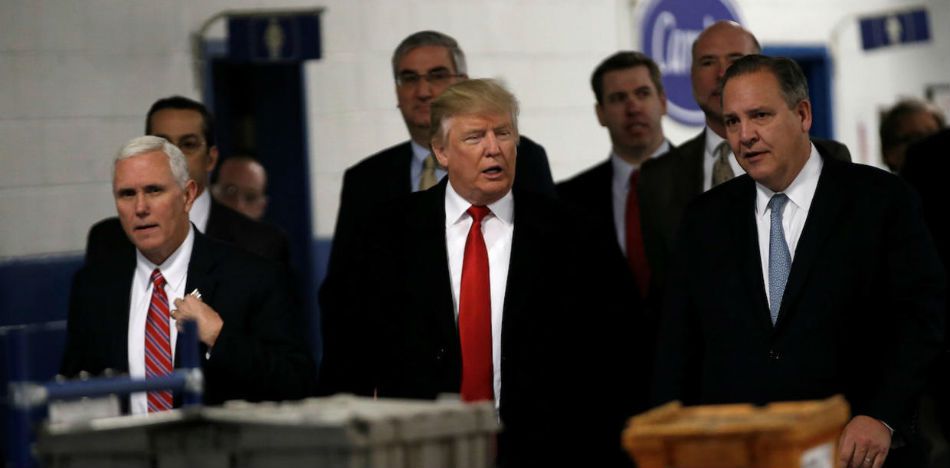 Gregory Hayes, the president of United Technologies (UT), which is Carrier's parent company, described Mexican workers as more dedicated, efficient and "inexpensive" than American workers.
Hayes' statements came in an interview with the CNBC network, where he also explained that "in Mexico they have a skilled workforce, and wages are significantly lower; around 80% lower." The businessman also asserted that the absentee rate of Mexican employees is just 1%, and staff turnover is 2%. Compared to the dedication of the American employee, Hayes said that Mexican employees' dedication to their work "is much higher."
Hayes praised these attributes in Mexican workers mere days of announcing the cancellation of a plan to move more than a thousand jobs to the Mexican state of Nuevo León, after reaching an agreement with Donald Trump and Vice President-elect Mike Pence to keep operations in Indiana, at least for now.
Regarding the change in plans, the businessman noted that "there was a cost to keep the Indiana plant open. I know that 10% of our income comes from the United States government. And I know that a better regulatory environment and a lower tax rate, can help UT in the long run," Hayes said.
Meanwhile, the Carrier union said that a worker at United Technologies in Indiana can earn more than USD $20.00 per hour; however in Nuevo Leon, the maximum salary would equate to roughly USD $6.00 per hour.
Trump has faced recent critcism from both the left and the right regarding his proposal to bring jobs back to the United States from overseas. President Obama today called his ability to implement such a policy into question, publicly wondering if Trump "had a magic wand" which he was going to use to bring those jobs back.
Trump has also made reviewing, and possibly exiting, NAFTA, a key focus of his campaign.
Source: Sin Embargo