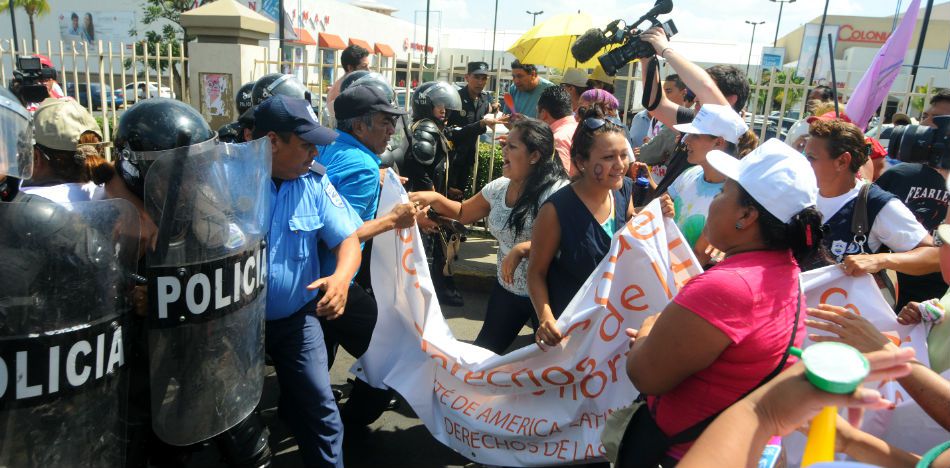 EspañolNicaragua's Catholic Church spoke out against the brutality with which President Daniel Ortega's administration has repressed riots this week in the northern part of the country, which rose up in response to the construction of a cross-country canal, as well as alleged electoral fraud that won Ortega office once again.
"The feeling of the Church is that as Bishops we are on the side of the people and will remain consistent with that," Monsignor Jorge Solórzano said. "We aren't on the side of the powerful, but rather stand beside our people."
The wave of government violence has many in the church worried, according to Solórzano, who said the government has already violated many citizens' human rights.
"We are worried seeing so much violence," he said. "And not just right now, but over the years in response to elections and other situations we have been denouncing."
"This is not normal," he went on. "The people have to be brave, we have to always fight to defend our rights and we are with (the people)."
The Church has repeatedly called for dialogue, peace and free elections, but according to Solórzano, Ortega has never listened.
"(It is) deplorable repression against our brothers that stops them from traveling today to Managua to protest the canal," Auxiliary Bishop of Managua Silvio José Baez said.
#Nicaragua: Condenable la represión a nuestros hermanos campesinos impidiendo su caravana hoy hacia Managua para protestar contra el Canal.

— Silvio José Báez (@silviojbaez) November 30, 2016
Parish Priest of New Guinea Rolando Galván accused police forces of being responsible for repressing rural citizens.
"As the Church, we shouldn't be indifferent to these events and the violence promoted by the police," he said. "And bishops should speak out in favor of their people, who have rights, because that's what the constitution says, that they have the right to protest. If they aren't being violent, you have no right to mistreat them."
Source: La Prensa