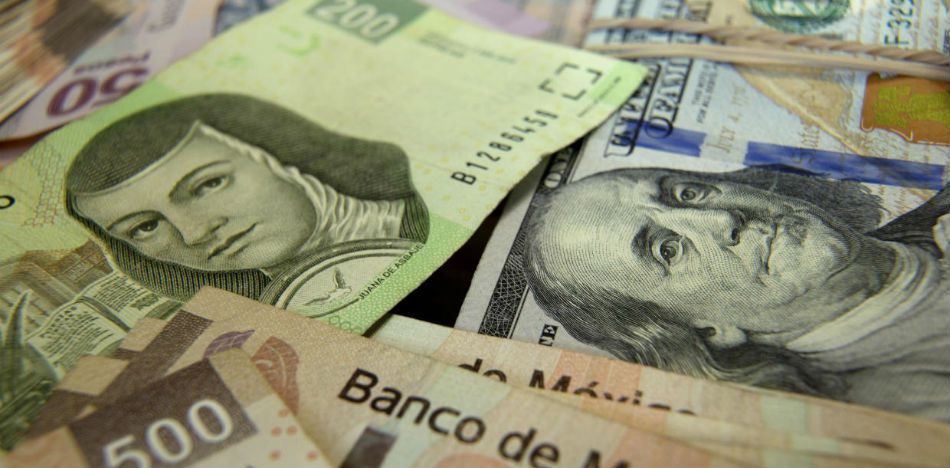 EspañolThe Mexican peso has fallen again following the resignation of President of the Mexican Central Bank Agustín Carstens this Thursday, December 2.
Carstens presented his letter of resignation to President Enrique Peña Nieto, saying he will be with the organization through July 1, 2017 before taking over general management of the Bank for International Settlements.
The news clearly did not bypass the Mexican peso, which suffered depreciation against the dollar, and which closed Thursday at 21.05. That represents an increase of 20 cents compared to its close on Wednesday.
The dollar was quoted at 21.35 pesos. Wholesale transactions also reported an increase that quoted American currency at 21.72 pesos, and reached a high of 20.87 on the day.
According to analysts of the Bank, "the uncertainty in the market will depend on the speed of the process of transitioning the Bank of Mexico to the proposed candidate (that will replace Carstens)."
Meanwhile, the price of crude oil increased due to the cut of production agreed upon by the Organization of Petroleum-Exporting Countries. 
The West Texas Intermediate rose 3.28 percent and Brent rose 3.47 percent. Mexico's crude exports also reported an increase Thursday, at US $2.18, according to Mexican Petroleum (Pemex).
The Mexican peso has had months of volatility due to uncertainty among investors and the victory of US President-elect Donald Trump. However, the resignation of Casterns could add more instability to the ever-weakening currency.
Sourcee: Animal Político