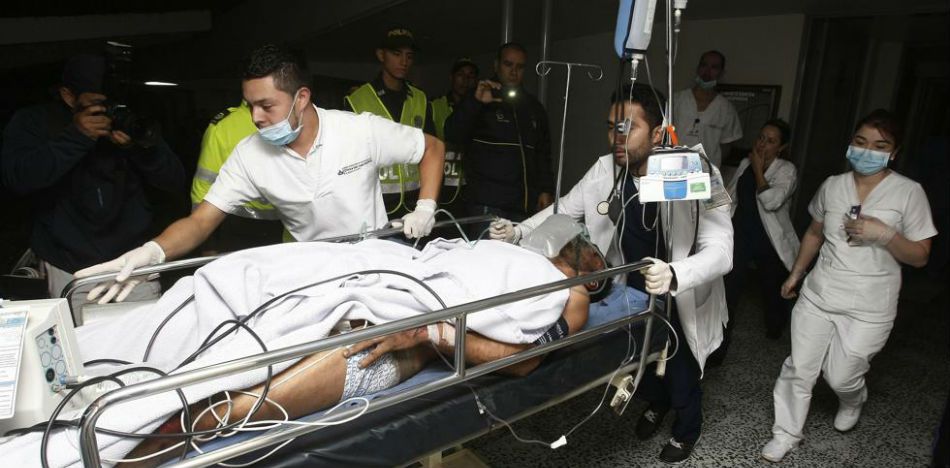 EspañolAn airplane crash in Colombia has left at least 75 people dead and six wounded, according to reports.
The aircraft reportedly took off from Bolivia with nine crew members and 72 passengers, including the Brazilian soccer team Chapecoense that was heading to Colombia to play in the final of the South American Cup against Atlético Nacional.
Declaraciones de alcalde @FicoGutierrez sobre accidente aéreo. #Chapecoense pic.twitter.com/a2HCP8jMh1

— Alcaldía de Medellín (@AlcaldiadeMed) November 29, 2016
Mayor of Medellín Federico Gutiérrez said there were six survivors following the discovery of one extra living person. One person was rescued, but died on the way to the hospital, according to CNN Español.
The airplane departed from Viru Viru airport in Bolivia at 6:18 p.m. local time but reported electronic failure somewhere between La Ceja and la Unión, Antioquia, and ultimately touched ground near Rionegro, Colombia.
Rescue workers reportedly had to struggle against the stormy weather in the area, as they could only access the crash by ground, according to José María Córdova Airport officials.

The Colombian Air Force reportedly aborted the mission to access the scene due to the weather, while other Colombian officials told local residents not to try to go near to the crash should the body of the aircraft collapse further.
Over the last 12 hours, the rain and thunderstorms have been strong in the area, leading CNN meteorologist Michael Guy to propose the crash was caused in part due to turbulence and intermittent winds coming off the the mountains.
Source: CNN en Español, López Dóriga Digital