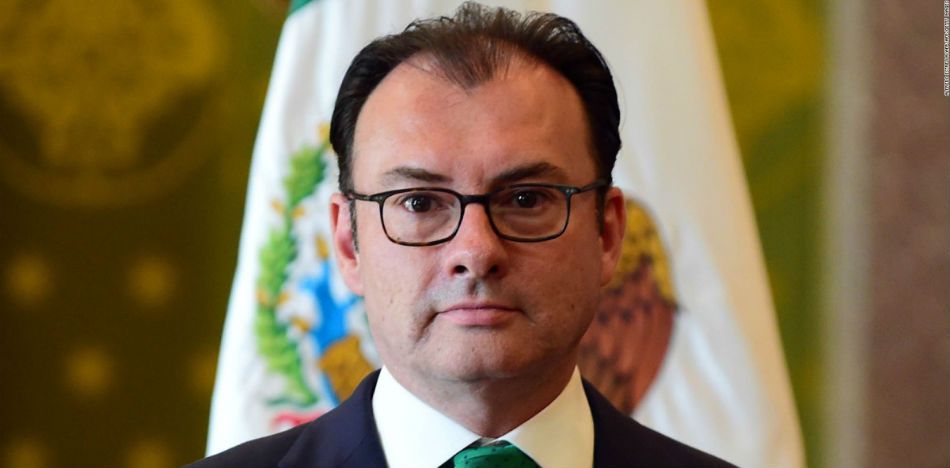 Mexican President Enrique Peña Nieto has named the former finance minister Luis Videgaray as his administration's official representative to the transition team of US President-elect Donald Trump.
This decision was made last Tuesday during a meeting at the official presidencial residence of "Los Pinos", reports El Universal in an opinion column.
After his controversial visit to Mexico, Donald Trump expressed his favorable opinion about Videgaray, who was forced to step aside from Peña Nieto's cabinet, following public outcry over the meeting. Videgaray had, in fact, been the architect of the meeting, which caused a significant decrease in the popularity of Peña Nieto.
According to El Universal, Videgaray will have his work cut out for him, forcefully articulating the interests and benefits of maintaining a strong commercial and financial relationship between the two nations. Trump has insisted that he will review NAFTA, or possibly even withdraw the United States from the agreement, leaving Mexico without its main commercial ally.
Mexican Foreign Minister Claudia Ruiz Massieu has taken charge of the immigration issue, where she will have to defend the interests of her compatriots in the United States and, at the same time, establish political agreements with Central America governments to stem the northward migratory flow from these countries, and ensure that their citizens are not stranded in Mexican territory.
Me reuní con los Cancilleres de Relaciones Exteriores de Honduras, El Salvador y Guatemala. #TriánguloNorte. pic.twitter.com/bTDtpREylm

— Claudia Ruiz Massieu (@ruizmassieu) November 22, 2016
I met with the Ministers of Foreign Relations of Honduras, El Salvador and Guatemala.
Peña Nieto has thus put together a top-notch team to deal with the global shock precipated by the surprise Trump election.  This team will also have the important task of helping Peña Nieto improve his public relations image, which has suffered following the rise of Trump.
Source: El Universal