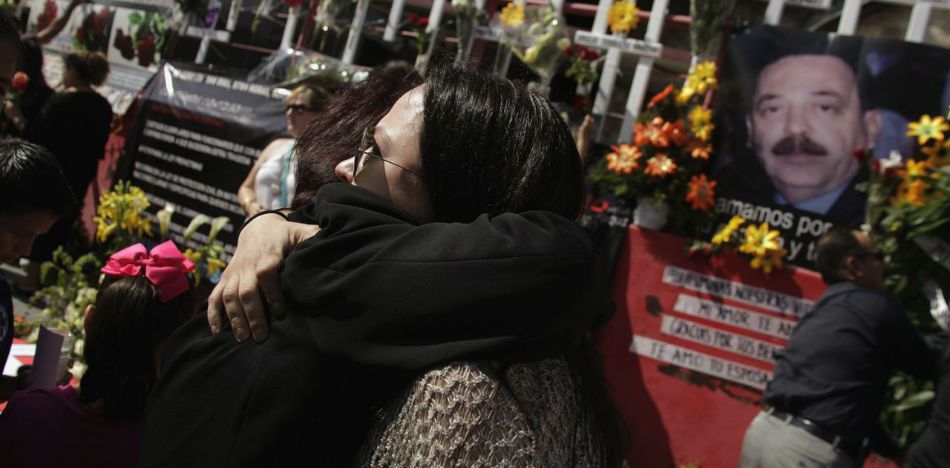 Violence in Mexico continues at alarming rates, as the 2016 murder rate has already surpassed that of 2015. This past holiday weekeend saw 65 murders spread across nine states.
The state that reported the greatest number was Guerrero, with 30, while the most violent event was recorded in Tixtla where nine men were found within 20 meters of a ranch entrance, according to data provided by Roberto Álvarez, spokesman for the Coordination Group of Guerrero.
Gruesome scenes occurred throughout the Mexican Republic, as four corpses were found in pieces, tied up, inside black plastic bags, with signs of torture: a clear message from criminal groups linked to organized crime.
Mexican authorities attribute this wave of violence to the fight between organized crime. In the state of Guerrero this has largely manifested itself in a turf war between "Los Rojos" and "Los Ardilos".
In the port city of Acapulco, 13 homicides were reported in different incidents. In one incident two sailors and two women were murdered. In another police discovered the bodies of two blacksmiths who had been reported missing on November 4. Their bodies were dismembered and left with a message for the Community Police in Tecampanera, who had blockaded roads and led protests to demand their release.
In the state of Zacatecas, located in central Mexico, an armed group entered a restaurant in the community "Un Nuevo Día", shot five women, and fled the scene. According to the Ministry of Public Security, the five women knew each other and were also involved in the restaurant.
In the state of Morelos, 11 murders were reported, including two people found burned to death inside a van. In Sinaloa eight violent deaths were reported, while the states of Hidalgo, Michoacán and Oaxaca each reported three. Guanajuato reported two, and San Luis Potosí, one.
The bloody weekend's murder count now marks 2016 as the most violent year in the country since 2012. said Alejandro Hope, an expert on security and justice issues.
Source: El Universal