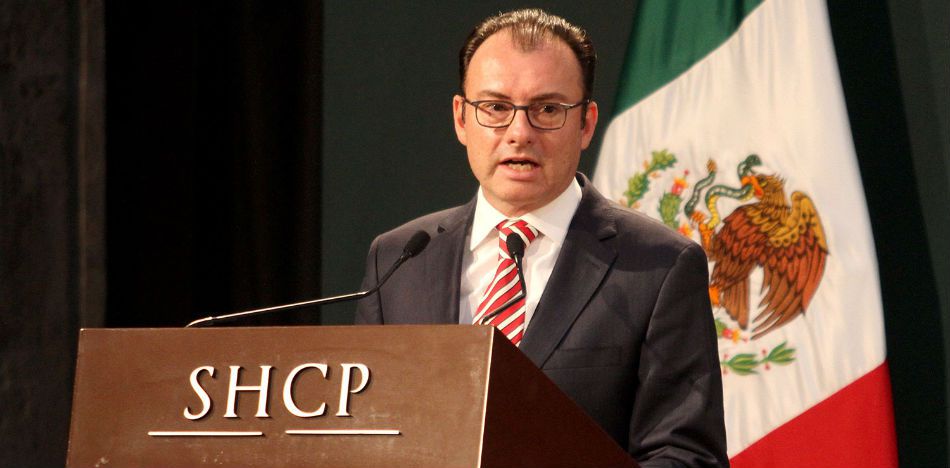 EspañolFormer Finance Minister of Mexico Luis Videgaray was credited with inviting President-elect Donald Trump to the country, which raised controversy and ultimately led to his dismissal.
Videgaray was not just another member of Enrique Peña Nieto's administration, but rather the "strong man" and personal friend to the president — none of which helped him survive the storm of criticism that resulted after the Republican's visit.
But Trump's victory in the election has changed how history will view Luis Videgaray, who now looks more like someone with the vision to strengthen relations with the President of Mexico's main commercial partner.
"We will look back on this day," Videgaray said in an interview following Trump's election, "and we are going to say, 'We criticized him at the time for what seemed like a political mistake, but maybe it was a success after all."
Videgaray said that while Trump's statements offended all Mexicans, Enrique Peña Nieto "had two or three options: to sit idly by, to make inflammatory statements or to confront and even exchange insults. The president opted for an intelligent, firm dialogue, always based on the respect and the defense of national interests."
Now Luis Videgaray is relevant again politically, after having been seen as an "enemy" by many people in Mexico.
Trump said he regretted the departure of Videgaray since he is "a wonderful man" who is "very respected by President Peña Nieto." He also said at that time that with Videgaray, "Mexico and the United States would have done wonderful business."
Now that Trump has won the presidency and one of the main concerns of the Mexican government is trade relations with the United States, analysts see Luis Videgaray's return as a real possibility.  What isn't known for now is whether it will be in an informal or formal manner.
Source: El Universal, El Economista