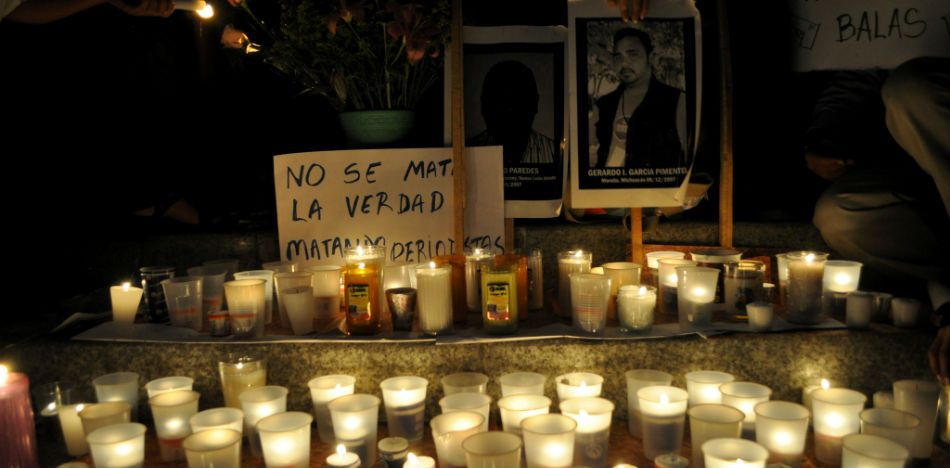 EspañolThe home of journalist Pedro Tamayo was burnt to the ground in Mexico this last Sunday, October 30.
Tamayo was killed July 21, and his wife Alicia Blanco and their children, who still live there, were out of the house when the fire was lit intentionally, according to reports.
The night of the fire, Blanco received two phone calls, both of which were threats about burning the house down. According to Blanco the voices of the calls sounded familiar.
"I was informed that they would burn the house," she said. "I told them 'burn it,' but I never thought they would do it…It is a tiny house, but we keep a few things there."
According to Blanco, the fire was retaliation for her having insisted on clarification from the authorities regarding the murder of her husband, as elements of the state police allegedly interfered in the process and no one has been called to testify in court.

Blanco said Veracruz Attorney General Luis Angel Bravo Contreras hasn't investigated the case and many similar ones related to journalists killed in Veracruz.
"The government offers me relocation, to go to another state, to buy me a house and to help me look for work, but why am I going to go home, to escape, if I have not done anything?" She asked.
Source: Sin Embargo