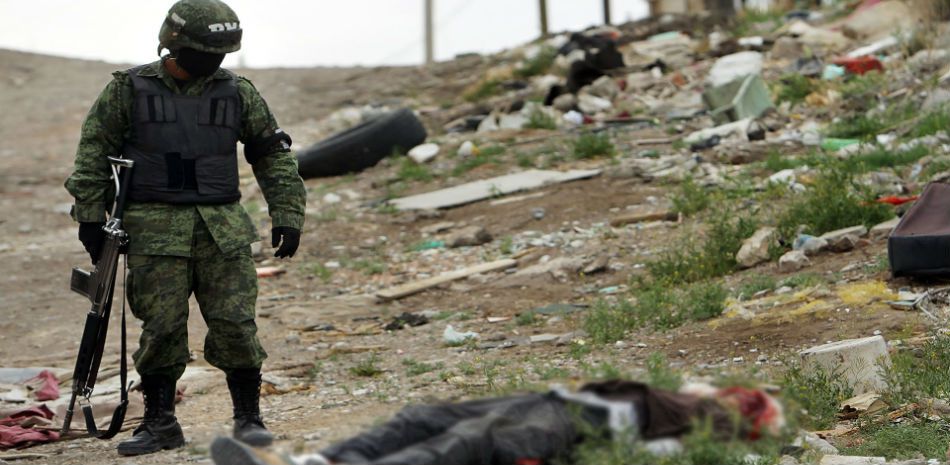 EspañolMexico's international image has been on the decline since 2006, shifting of late to labels like "barbaric," "ultra-violent" and "failed state."
Universidad Iberoamericana recently released a report titled "The Image of Mexico in the World 2006-2015," detailing the change the country has undergone, which by all counts shows that its reputation is not a good one in the eyes of those outside its borders.
The study used a million informational sources, 10,000 of which came from international organizations as well as the media, diplomatic reports, social media, Internet search engines and film, among others.
Before 2006, the positive image of Mexico was one of the best worldwide, the report said, but it began to change with the murders of women in Ciudad Juarez. Then, perception worsened when Andres Manuel Lopez Obrador claimed fraud in elections against PAN candidate Felipe Calderon. Later, a rebound in drug trafficking resulted in a war between cartels that was high in fatalities.
The study was conducted by Dr. César Rivas Villanueva, a researcher at the Universidad Iberoamericana. He said the country is being weighed down by social inequality, corruption, a dysfunctional legal system and "very weak" security institutions.

But on the other hand, the report said Mexico is also an "emerging" country with signs of economic progress, urban development and civil liberties.
"We are mariachi hats, tequila, Aztecs, Frida Kahlo and Chavo del Ocho," the report said.
Source: Sin Embargo