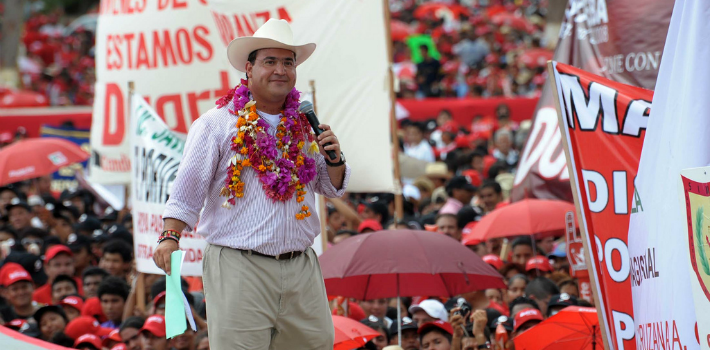 EspañolGovernor of Veracruz, Mexico Javier Duarte was officially removed from the Institutional Revolution Party (PRI) this Tuesday, October 25 by resolution of the Commission of Justice, which argued that he could no longer exercise his role as a public official.
The now ex-governor is no longer part of the PRI party, according to Spokesperson for the commission, Senator Arturo Zamora.
Zamora said that Duarte intends to join the National Electoral Institute, making it even clearer that he is no longer part of PRI.
The senator also said that due to Duarte's actions, PRI was not losing anyone of value, but rather expelling someone who is persona non grata.
"He violated the code of ethics and with his bad performance as Governor of Veracruz he also violated provisions of the Justice Department that affected the rights and interests of the military, as well as his party," the senator told El Universal. 

Duarte will be given a hearing and a defense, as is his right, but it has not yet been filed. Officials have already start the process to take away his rights of militancy.
Source: El Universal