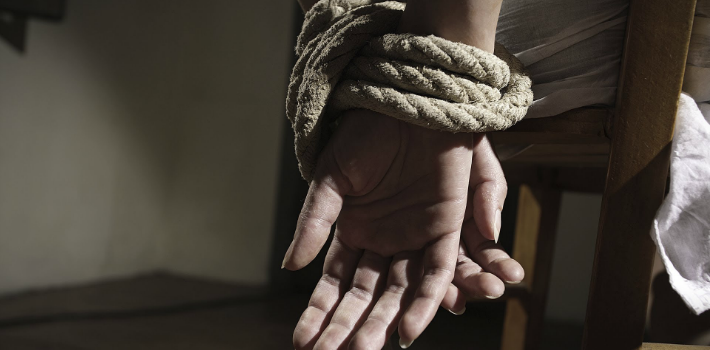 EspañolChairman of the Stop Kidnapping Organization Isabel Miranda de Wallace said Thursday that new data on kidnapping reveals an increase during the month of September in the states of Veracruz, Tabasco, Morelos, Zacatecas and Puebla.
Veracruz had 37 kidnappings. Tabasco had 10. Morelos had nine. Zacatecas and Puebla had eight each.
Morelos, Tamaulipas, Guerrero and Tabasco had the most kidnappings per 100,000 inhabitants in Mexico.
The report's figures contrast with those submitted by the Ministry of Interior, who said it decreased by 2.13 percent this year compared to 2015.
On Wednesday, the Government Secretariat reported that between January and September 2015, there were 1,126 kidnappings. In the same period of this year, it reported 1,102 — 24 cases less than in 2016.
Miranda de Wallace attributes this difference to the methodology with which data was collected.
"Rather, I think it's a lack of methodology, which we have not been able to get them to follow," Wallace said. "They typify some cases as illegal deprivation of liberty and not as kidnapping. I'm saying it openly: this is a simulation and it's a political idea not to increase the numbers of kidnapping in some states."
#BCN 32 víctimas de #Secuestro mortales (2010-16) @WallaceIsabel @El_Tijuanense @gnews_mexicali @lacronicacom @fronterainfo pic.twitter.com/7airtQQ80C

— Alto al Secuestro (@altoalsecuestro) October 21, 2016
States with the highest number of kidnapped victims
Wallace said that currently kidnapping victims are at risk of being killed.
Stop Kidnapping presented figures that show an increase in kidnappings that end in death. In the state of Mexico, there were 177 murder victims; Guerrero had 57, Veracruz 57 and Jalisco 54. Tamaulipas had 40 and Puebla had 33.
However, some states also reported no kidnappings, including Baja California Sur, Colima, Guanajuato, Nayarit, Tlaxcala and Yucatan.
Sources: Milenio, Noticieros Televisa