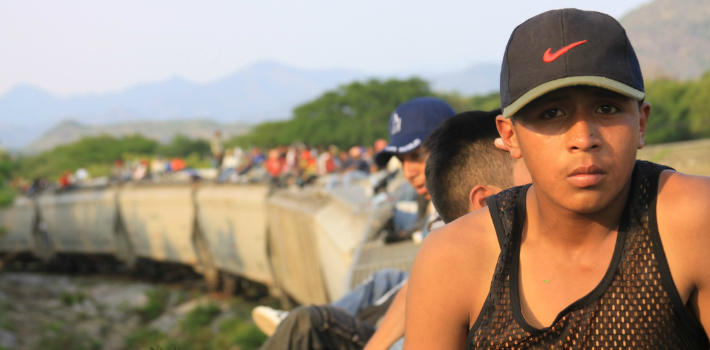 EspañolAmnesty International (AI) released a report on Friday warning about the immigration crisis in Central America.
It described the situation as the "most acute" in decades because of the violence persisting in the Northern Triangle (comprised of El Salvador, Guatemala and Honduras). The report, titled "Home Sweet Home?" reveals the connection between the region's unfettered violence and migratory flows into the US.
"Violence is a key factor for expulsion" the report said, adding, "after a marked reduction in violence in the aftermath of armed conflicts in Central America in the 1990s, in the last decade,  bands — known as "maras" — and organized crime have turned the Northern Triangle into one of the most dangerous sub-regions of the world."
In the first quarter of this year, El Salvador recorded as many homicides as the United States Civil War.
AI highlighted the increasing violence against women and girls, which the report called "normal" in these countries.
In Honduras, the murder rate of women increased by 37 percent between 2008 and 2015, according to the report. However, the report claimed the numbers could be even higher.
The Northern Triangle is in danger of losing an entire generation due to violence, the report claimed. A combination of forced recruitment of children and pressure to drop out of school jeopardizes the future employment prospects of an entire sector of a generation. The report said it perpetuates social exclusion and further complicates efforts to get children and young people out of crime groups.
AI Secretary General Salil Shetty said these countries "have become virtual war zones" where gangs subject the population to constant terror.
Citizens in these countries must reportedly seek a better future for themselves and their families, which explains why requests for asylum and refugee status on American soil between 2010 and 2015 increased from 8,052 to 56,097 — a jump of 597 percent.
The Northern Triangle country with the most requests was El Salvador, which also happens to be the smallest of the three countries, with a population of six million people.
Source: La Información